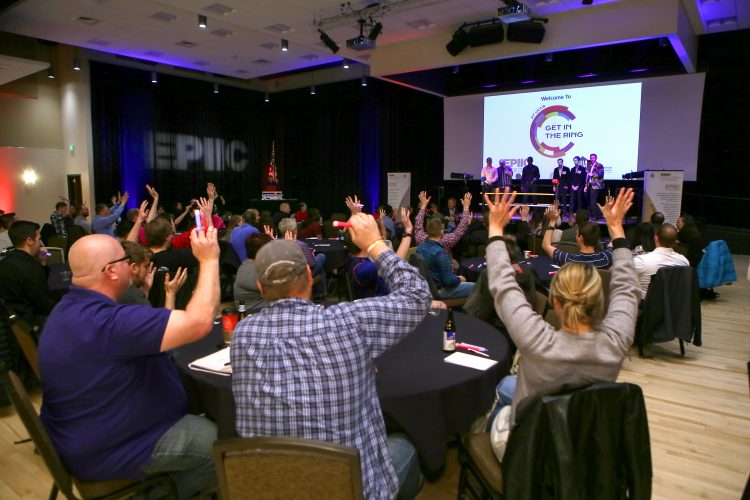 Community members packed Berger Hall to watch entrepreneurs make their pitch during Get in the Ring March 12.
College teams from UCCS and the U.S. Air Force Academy competed alongside business teams from Denver, New Jersey and Indiana. George Karapatakis and Austin Gilmore with Football Loop in Indiana earned the win, followed by David Nazaire with Squavel from New Jersey and the UCCS team with Trof, a mobile application that connects people and travelers over local eats. Karapatakis and Gilmore will travel to Portugal for the global finals May 30 – June 1.
Entrepreneurs had five 30-second rounds to talk about their team, achievements, business model and market, financials and proposition, and a freestyle round to cover any other topics.
UCCS El Pomar Institute for Innovation and Commercialization and the Quad Innovation Partnership hosted the event.