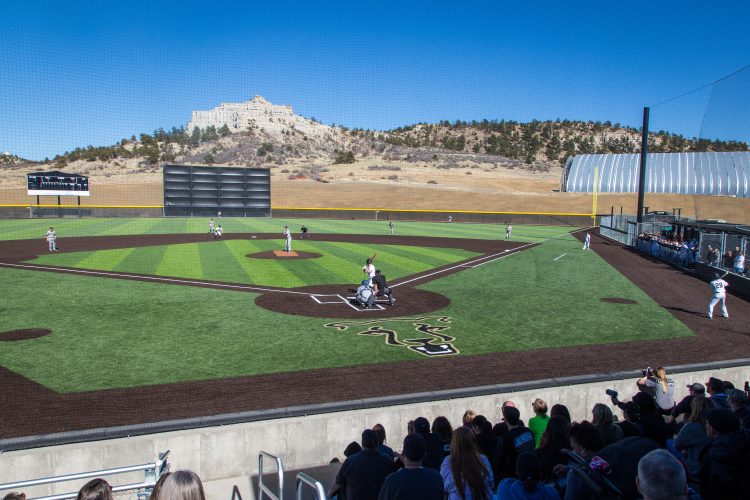 Sunny skies and warm temperatures complimented the excitement from nearly 400 campus and community leaders, fans, construction personnel and donors for the opening ceremonies of Mountain Lion Park March 2. The UCCS baseball team christened its new on-campus home with a 16-9 victory against Regis University in the first game of the Rocky Mountain Athletic Conference season.
Nathan Gibson, executive director, Athletics, led a tour of the facility before a community tailgate at 12:30 p.m. Ribbon-cutting and first pitch ceremonies opened the facility with representatives from UCCS, CU, City of Colorado Springs and El Paso County.
UCCS outfielder Scott Martinez hit the first home run in the park in the bottom of the third inning in his first hit to an eventual cycle. He hit double in the third, a single in the fifth and a triple in the sixth for the second cycle in program history. Martinez and Hall scored three runs each. Colin Cicere earned the victory with a four and one-third inning start.
UCCS won the series 3-1 with a doubleheader split on March 3 and a 6-5 win on March 4.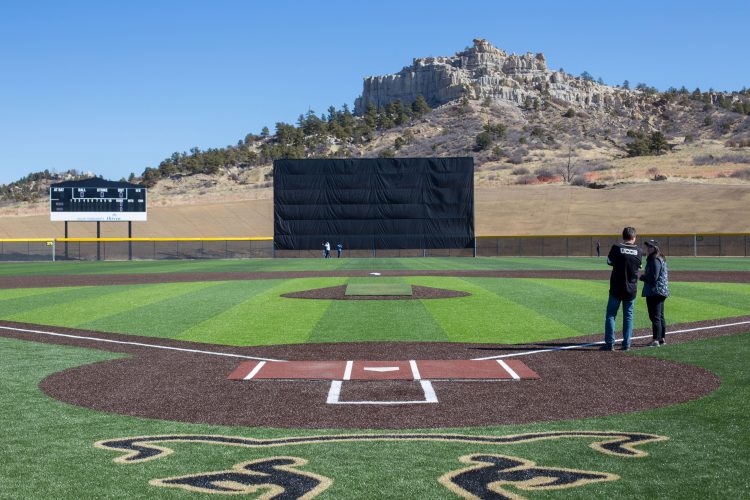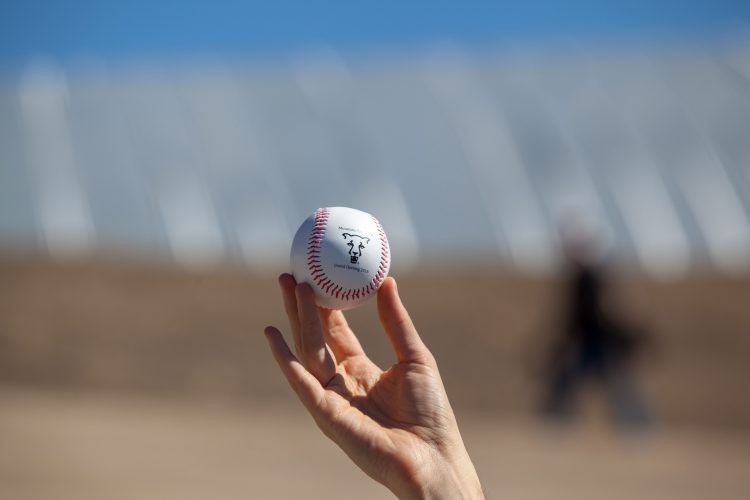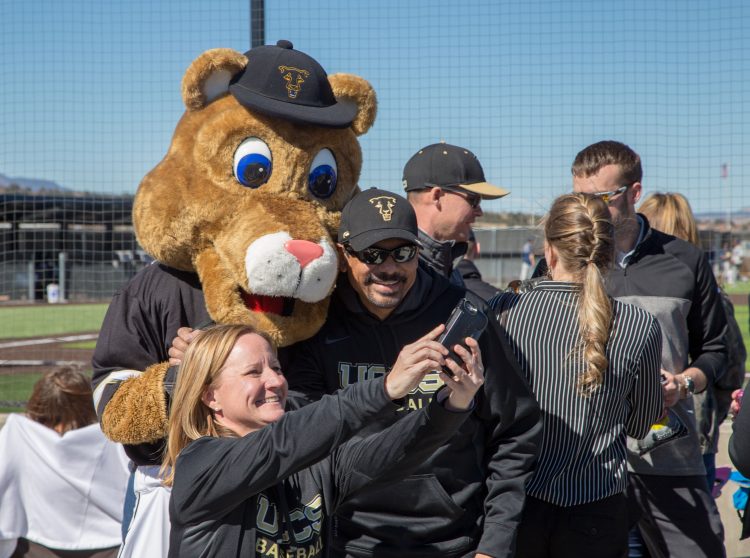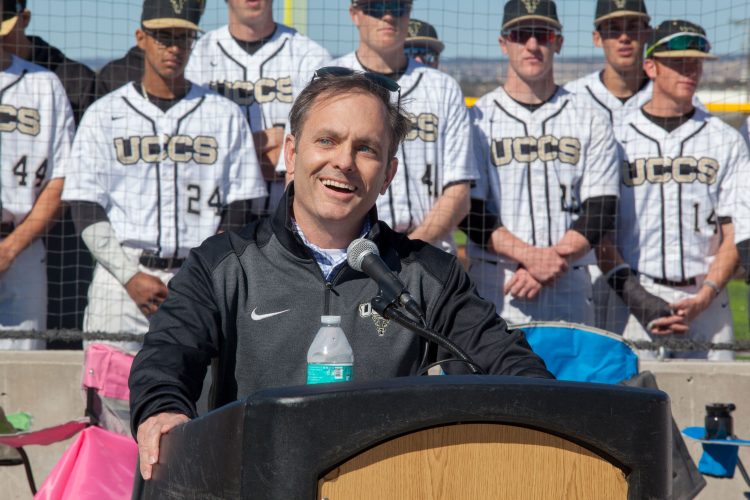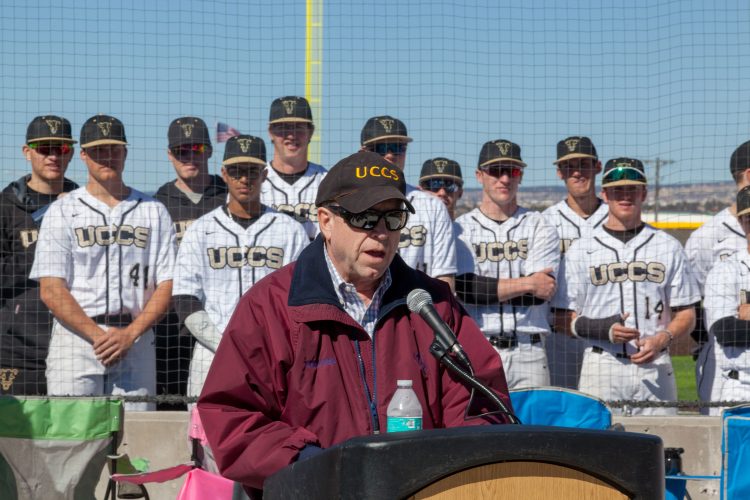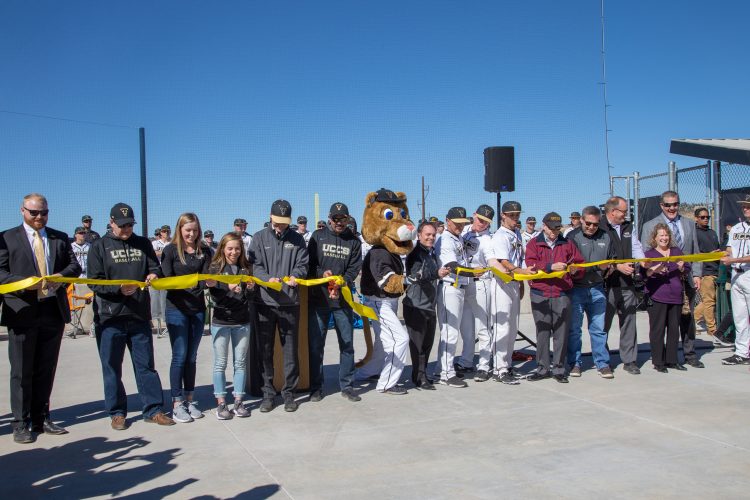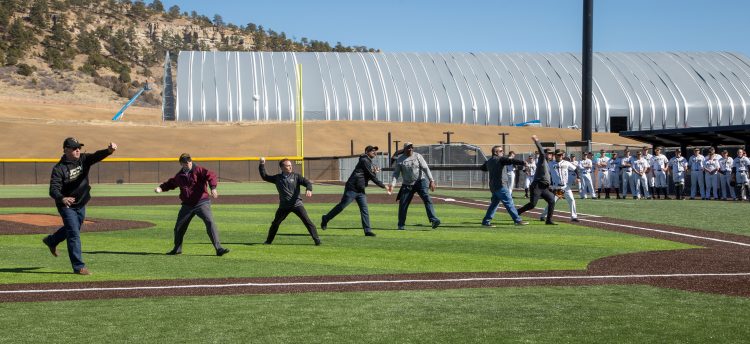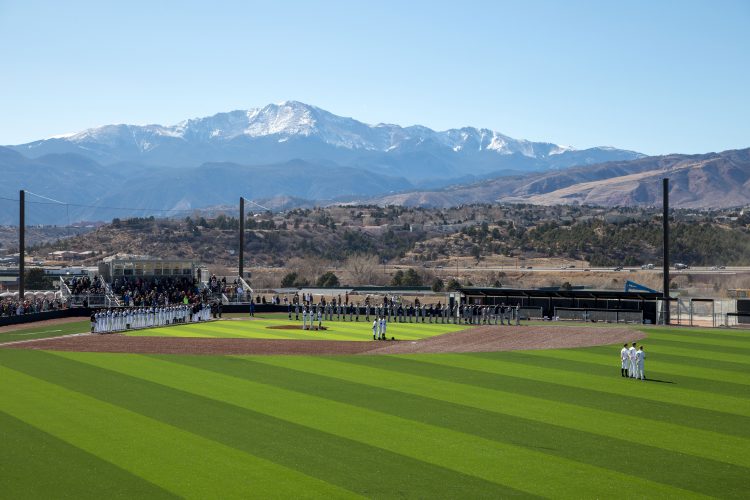 –Photos by Jeff Foster and Savannah Waggoner