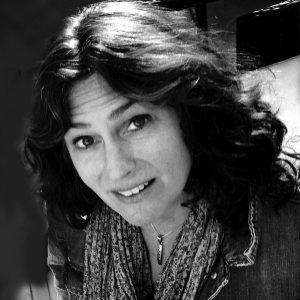 College campuses have historically provided a forum for the exchange of ideas, including those that come from various ideological and critical perspectives. This year's UCCS Diversity and Inclusion Summit on April 3 will focus on the themes of academic freedom, free speech, and freedom of expression; and discuss, among other subjects, the boundaries that delineate free speech expression, hate speech, and censorship.
"Academic Freedom, Free Speech Expression and the Idea of the University," the title of the summit, will provide an opportunity for faculty and staff to discuss this complex and increasingly contentious topic. Andrea O'Reilly Herrera, associate vice chancellor for inclusion and academic affairs, is coordinating and facilitating the event.
"One of the goals of this summit is to provide our community with concrete and effective tools and strategies in order to respond to what has proven to be a rapidly changing landscape," Herrera said. She chose this topic based, in part, on the issues faculty, including lecturers and instructors, staff and students have encountered both in and out of the classroom and via social media.
"As a result of a range of specific and oftentimes personal threats," Herrera said, "members of our community feel vulnerable and in some instances, threatened; and some have begun to self-silence for fear of coming under attack.
"This summit will provide specific information respecting our First Amendment rights as well as the support our community can expect from our staff, including campus police and our administration," Herrera said. "Most fundamentally, the Diversity and Inclusion Summit will focus on the ways in which faculty and staff can create dignified yet challenging environments in which robust intellectual exchange and critical analysis are possible. By featuring a range of panelists from our campus community, I am also hoping to foster empathetic awareness regarding the day-to-day challenges we all face."
Among the speakers are Ajamu Baraka, the vice presidential candidate for the Green Party in 2016. He will kick off the summit and present on "Applying a 'people-centered' human rights framework to social justice organizing and advocacy in the U.S." Baraka will be followed by Kathleen Hynes from the American Civil Liberties Union in her presentation "Free speech isn't really free – are you willing to pay for it?"
The summit will shift to how CU in general and UCCS in particular are approaching this complex topic. Pat O'Rourke, CU vice president and legal counsel, will discuss the role of academic freedom on campus and provide an outlook on the future with his presentation "Academic freedom in 2020." O'Rourke's presentation will be followed by a guided discussion with questions from Jennifer George, UCCS senior associate university counsel. A roundtable discussion, "Tools and strategies for ensuring intellectual exchange," will feature 16 UCCS faculty and staff members, and be followed by a "Just Talk" session moderated by Herrera and Dean Martin Garnar.
The summit will take place from 9 a.m. to 2 p.m. April 3 in Berger Hall. The Just Talk series will follow the main summit for UCCS attendees to discuss how the topics directly impact the university. Registration is free and open to CU faculty and staff members.