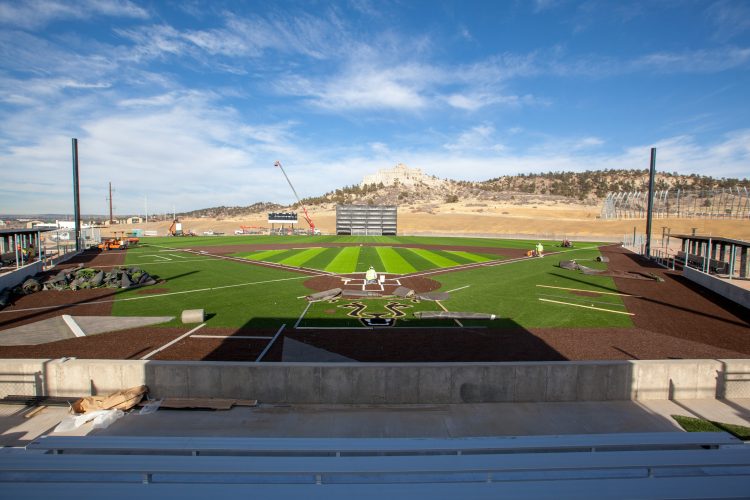 UCCS baseball will play its first-ever on-campus home game March 2 at the new stadium, Mountain Lion Park. The grand opening kicks off with a tour followed by a tailgate and ribbon cutting.
"The new stadium is the finishing touch of this program," said Dave Hajek, head baseball coach. "We're excited to have a place for the community to come out and watch some great baseball."
Fans are invited to a stadium tour at 10 a.m. followed by a public tailgate at 12:30 p.m. Members from the UCCS athletic department and campus leadership will take part in a ceremonial ribbon cutting at 1:30 p.m. and first pitch activities at 1:45 p.m. The game begins at 2 p.m.
All events, including the game, are free for fans.
The stadium, located at 660 North Campus Heights Drive, provides fans with a view of Pulpit Rock from the stands while players in the field will see Pikes Peak. Construction started July 2017 with design by DLR Group and general contracting by Bryan Construction.
UCCS will face Regis University. The game will also mark the beginning of the 2018 Rocky Mountain Athletic Conference season. UCCS went 6-6 in the non-conference schedule in its second season. This weekend will match the top two pitching staffs in the RMAC this year.