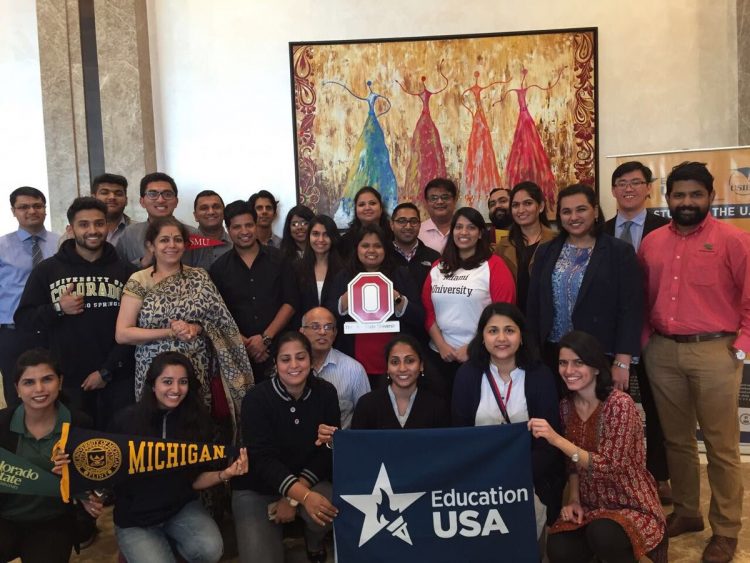 Prospective students and families from India heard about the UCCS experience from current students, not professional staff, in a set of education fairs in December 2017. Those initial meetings and the feedback from students led to the creation of the Global Ambassador Program by Ruby Cheng, international student services and recruitment coordinator, Office of Admissions.
"We were very pleased with the response from prospective students and families at our initial sessions," Cheng said. "Our students were able to share their experiences of studying in a different country and the opportunities that were available at UCCS."
The program aims to strengthen the international alumni network and increase the global presence of UCCS. Four graduate students participated in the first event in Dec. 16, 2017 that took place in Mumbai, India, at an EducationUSA center sponsored by the U.S. State Department. One student presented again the next day at an education fair in Indore, India, by an invitation from the staff at the U.S. Consulate General.
"All these years, I have proudly represented India in various events everywhere I've been," wrote Aamir Jamal, a graduate student in computer science, in a Facebook post Dec. 16. "But today, my bud Shahrukh (Shaikh) and I feel honored for being chosen as global ambassadors by the University of Colorado Colorado Springs for the first time ever to represent our university in India."
Cheng is recruiting current international students and alumni to represent UCCS in their home countries. Those interested can reach out to Cheng at [email protected].