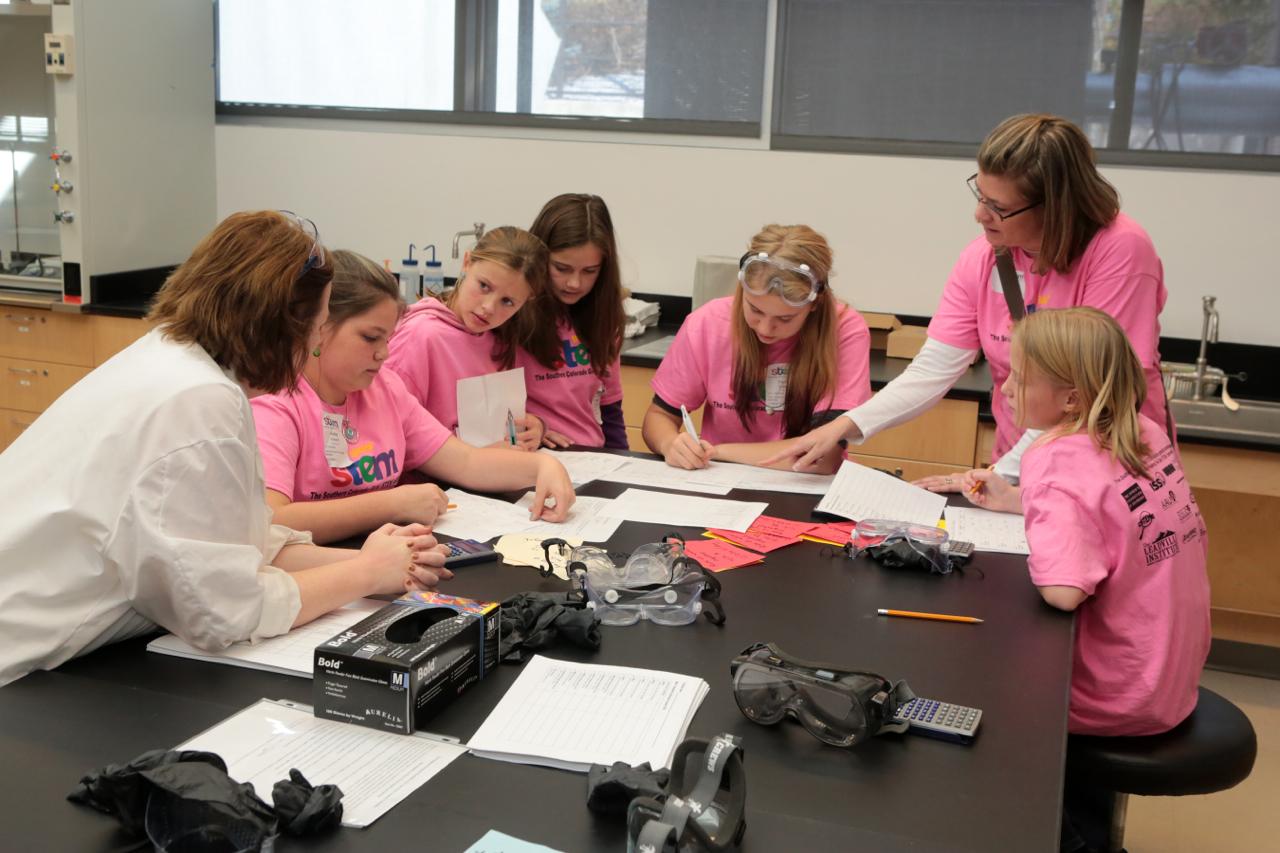 More than 300 middle school girls from around southern Colorado will be on campus Feb. 1 for the Girls' STEM Experience at UCCS. The day-long event features a variety of interactive experiments and dynamic hands-on activities in collaboration with the Southern Colorado Girls' STEM Initiative.
The Girls' STEM Experience aims to spur young girls' interest in science, technology, engineering and math. Participants are selected by their districts and schools to choose two of 16 different hands-on STEM activities such as Physics of Bottle Flipping, Illuminate Art and Bungie Barbie.
"Our faculty and students are excited to partner with other groups to share their passions in the STEM field with girls from across the region," said Vicki Taylor, STEM outreach professional, Pre-Collegiate Support and Success Center. "These career fields will continue to grow in demand and our goal is to build interest with girls as they prepare to expand their academic interests."
Meagan Pollock, executive director, Design Connect Create, will kick off the event as the keynote speaker. Pollock will share her journey as an engineer, educator and business woman from her roots in STEM.
According to the U.S. Bureau of Labor Statistics, STEM occupations have grown by 17 percent since 2008 and command higher wages, earning 26 percent more than their non-STEM counterparts. Women make up 47 percent of the U.S. workforce, but make up significantly smaller portions of science and engineering occupations.
The Southern Colorado Girls' STEM Initiative aims to nurture and contribute to a diverse workforce by fostering interest in STEM in young girls. The Center for STEM Education at UCCS shares similar goals in increasing overall engagement in STEM among students, parents and teachers. This year marks the ninth year of collaboration between the two for the UCCS Girls' STEM Experience.