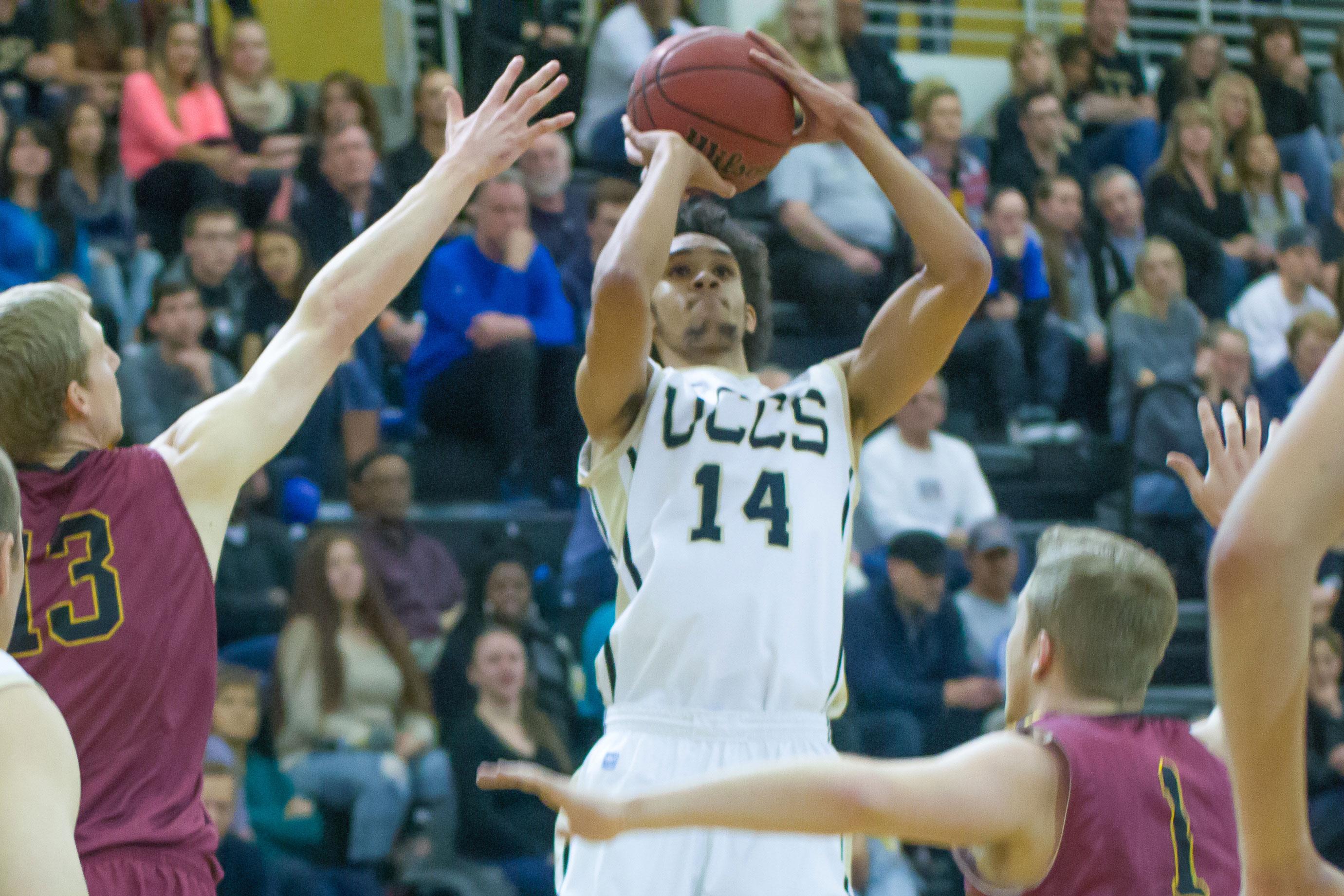 The first UCCS student-athlete to be selected in the NBA draft will return to campus in February to have his jersey number retired.
Derrick White, who was drafted in the first round by the San Antonio Spurs, will return Feb. 17 when UCCS takes on Metropolitan State University of Denver. He will sign autographs from 6 p.m. to 7 p.m. in Berger Hall. The retirement ceremony will take place at approximately 7:30 p.m. in the Gallogly Events Center during pregame festivities.
White was a two-time All-American in three seasons at UCCS. He led the Mountain Lions to the 2015 Rocky Mountain Athletic Conference Tournament championship in an 82-65 win against Metropolitan State University of Denver. White still holds UCCS career records in assists and steals and is second in scoring.
White transferred to CU Boulder for his senior season and earned All-Pac-12 honors. He finished seventh in single-season scoring records for the Buffaloes. White earned his business degree in May 2017.
White was the No. 29 overall pick in the 2017 NBA Draft and is the highest-drafted player in RMAC history. As of Jan. 29, he has appeared in 13 games for the Spurs with six minutes per game. He is shooting 46 percent from the field.