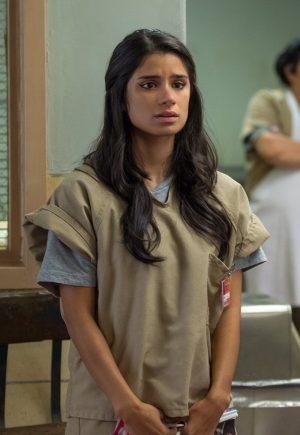 Diane Guerrero, known as Maritza Ramos on the award-winning Netflix series "Orange is the New Black" will speak at 7 p.m. April 11 at the Shockley-Zalabak Theatre in the Ent Center for the Arts. Tickets are currently on sale.
Guerrero was 14 years old when her parents and older brother were detained and deported when she was at school. As a natural-born American citizen, she was able to remain in the United States and complete her education at the Boston Arts Academy.
Guerrero wrote about her experience in an opinion column for the Los Angeles Times and in her memoir, "In the Country We Love." She is active in the Immigrant Legal Resource Center and Mi Familia Vota, a Latino civic engagement organization to promote citizenship and voter registration. Guerrero was named a White House Ambassador for Citizenship and Naturalization in 2015.
Guerrero was cast in "Orange is the New Black" in 2013 and has earned three Screen Actor Guild Awards for Outstanding Performance by an Ensemble in a Comedy Series. The show is a two-time nominee for a Primetime Emmy Award as outstanding series. Guerrero also has a recurring role in CW's "Jane the Virgin" and a main role in season two of "Superior Donuts" on CBS.
"In addition to talking about her television roles, Guerrero will be able to personally speak about how current and pending legislation is impacting her family and others,"  Stephen Cucchiara, director, Student Activities and Community Service, said. "Her personal experience as a child and her work as an adult will provide another viewpoint in the current immigration debate."
UCCS students, faculty and staff, and military members with identification, can purchase tickets for $2. General public tickets are $5. Ticket holders will also have the opportunity for photos and autographs after the event.
For more information on the event, contact the Office of Student Activities at [email protected] or (719) 255-3470.