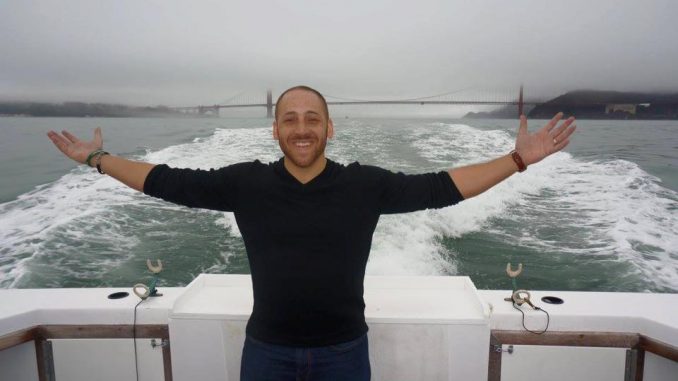 Kevin Hines, suicide survivor and author of "Cracked, Not Broken," will share his story and how he learned to overcome mental illness at 6 p.m., Feb. 6, at Berger Hall on the UCCS campus.
Hines is among the one percent of known survivors who have attempted suicide by jumping from the Golden Gate Bridge. Diagnosed with bipolar disorder before his jump, he learned how to live with the illness and became an activist for mental health. He has testified before the U.S. Congress in support of the Mental Health Parity Bill and presented at the White House Dialogue on Men's Health in 2016.
"Increasing suicidal ideations, attempts and deaths is a growing issue throughout our broader community and across the nation," said Stephanie Hanenberg, executive director, Health and Wellness Center. "We must work on addressing this issue together."
Hines earned the Clifford W. Beers Award from Mental Health America, the Lifetime Achievement Award by the National Council of Behavioral Health, a Voice Awards Fellow and Award Winner from the Substance Abuse and Mental Health Services Administration, and is an Achievement Winner by the U.S. Veterans Affairs Administration. He sits on the boards of the International Bipolar Foundation, the Bridge Rail Foundation and the Mental Health Association of San Francisco.
The event is free for UCCS faculty, staff and students, and community members, but seating is limited. Doors open at 5:30 p.m. and parking is complimentary in lots 222 and 224. The UCCS Wellness Center and Office of Dean of Students is sponsoring the event. Kraemer Family Library will host a "Just Talk" discussion for UCCS members after the event at Clyde's.