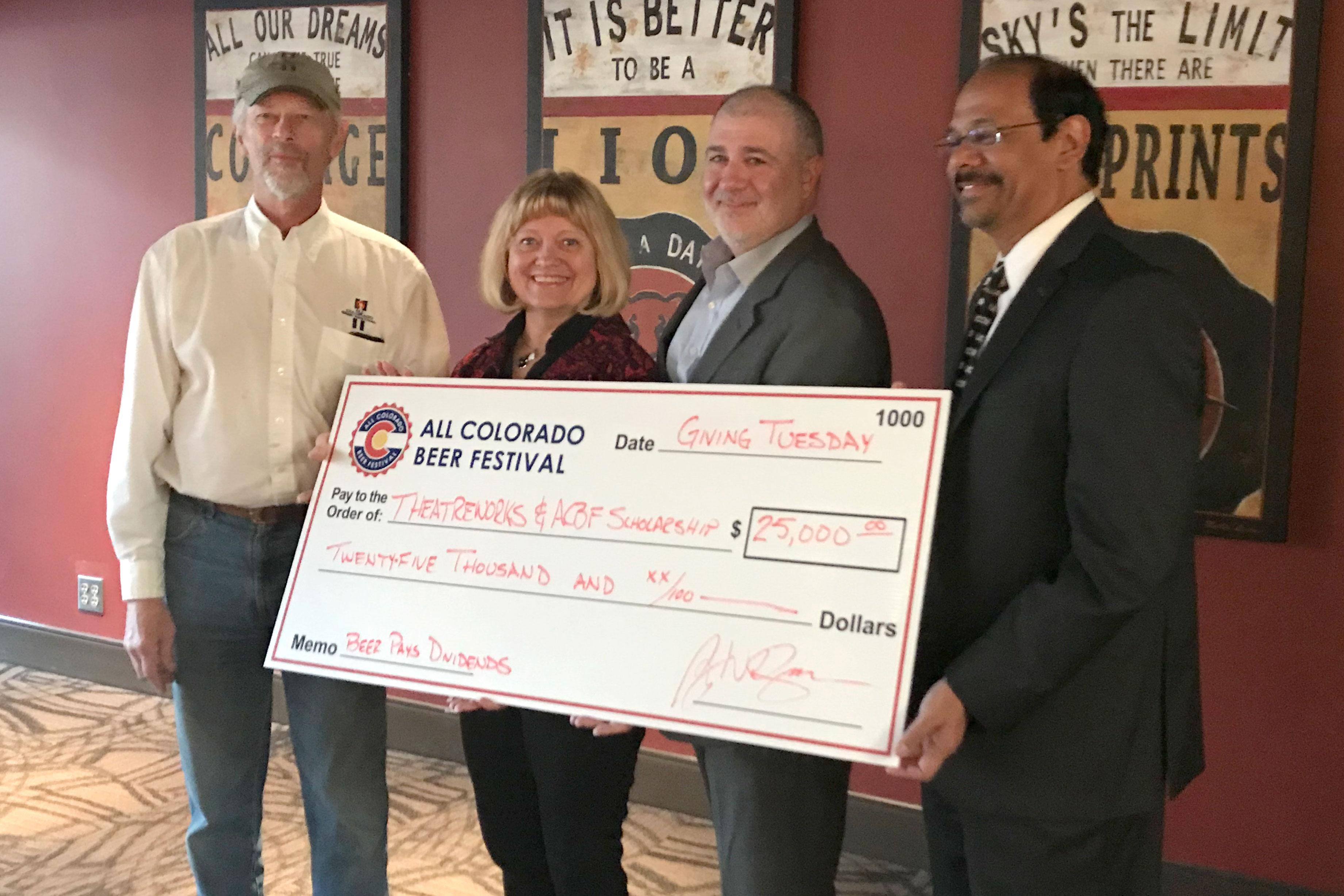 More than 550 UCCS students, faculty, staff, alumni and friends from all of the country participated in Giving Tuesday on Nov. 28, raising nearly $67,000 for student scholarships and unlocking a $15,000 anonymous gift.
UCCS kicked off Giving Tuesday with a breakfast on campus attended by more than 100 faculty and staff members. At the breakfast, the All Colorado Beer Festival made a $25,000 Giving Tuesday donation to UCCS' Theatreworks and a UCCS scholarship fund.
All donors who contributed at least $10 received a pair of UCCS-branded socks.