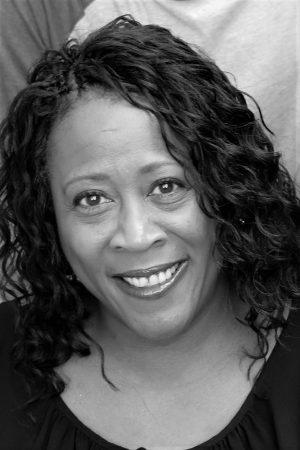 Longtime Colorado Springs actor Lynne Hastings will be the interim Theatreworks artistic producer.
Drew Martorella, executive director, UCCS Presents, announced Hastings' appointment Dec. 11.
"This new position will allow us to bridge the gap in leadership at Theatreworks while our search continues," Martorella said. "I look forward to working with Lynne, who will lead Theatreworks' transition into the new Ent Center for the Arts and take the lead in producing, programming, guiding, and executing the company's work in the new state-of-the-art Dusty Loo Bon Vivant Theater. The entire staff of Theatreworks and UCCS Presents is thrilled to be working with her."
Hastings has a long history with Theatreworks. She served as a member of the Theatreworks advisory board and acted in a number of productions, including "A Christmas Carol" (2016), "Happy Days" (2015), "Seven Guitars" (2013), "Joe Turner's Come and Gone" (2012), "Bloody Bloody Andrew Jackson" (2013) and "Doubt: A Parable" (2007). Previously, Hastings held leadership positions in knowledge management and systems administration.
"I am eager to combine my arts and business experience in order to guide Theatreworks through this transitional period," Hastings said. "I am a believer in the value of the arts and in nurturing the next generation of artists, including my own children and other children of color. The arts offer not only an escape from day-to-day life and a way to create something outside of yourself, but also an avenue for overcoming social and economic challenges."
Hastings will bring her extensive experience to producing the remainder of the current season and collaborating with Martorella on programming for the 2018–19 season.
–Michelle Winchell, Theatreworks