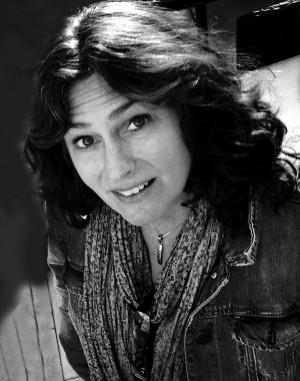 Andrea O'Reilly Herrera, professor, English Department, and director of the Women's and Ethnic Studies Program, was named associate vice chancellor for inclusion and academic affairs Jan. 2.
Tom Christensen, provost, announced Herrera's appointment following a campus search.
"Professor Herrera has worked in many capacities on our campus to promote diversity and inclusion. I look forward to the energy and enthusiasm that she brings to this position."
As associate vice chancellor, Herrera serves as the chief diversity officer for the campus. She replaces Kee Warner who held the position since 2007. Warner returned to the faculty this fall.
"I am thrilled and deeply honored to have been selected for this position," Herrera said. "Given the collaborative and generous spirit of the faculty, staff and students at UCCS and their demonstrated and unflagging commitment to diversity and inclusiveness, I hope to serve as a resource for our campus and community and provide not only support and encouragement, but inspiration for those among us dedicated to human rights and social justice work."
Herrera joined UCCS as an associate professor in 1999 and was promoted to professor in 2002. She served as interim vice chancellor of academic diversity and development as well as interim, co-director and director of the Women's and Ethnic Studies Program.
She is a President's Teaching Scholar and received CU's highest honor, the Thomas Jefferson Award, in 2012 and the coveted Chase Award in 2015. She was Fulbright Distinguished Chair in American Studies and completed a residency in Lublin, Poland in 2006.
She is a published poet and the author of the novel "The Pearl of the Antilles." She co-edited the critical essay collection "Family Matters in the British and American Novel," and the literary collection "A Secret Weavers Anthology." Her publications include "ReMembering Cuba: Legacy of a Diaspora," and an edited collection of critical essays "Cuba: Idea of a Nation Displaced." She also co-edited the textbook "The Matrix Reader: Examining the Dynamics of Oppression and Privilege." Her most recent works include a monograph, "Cuban Artists Across the Diaspora: Setting the Tent Against the House," and "Tres Flores," a play based on her novel.
Herrera earned a bachelor's degree from Saint Joseph's University, Philadelphia, a master's from West Chester University, West Chester, Pennsylvania, and a Ph.D. from the University of Delaware.
Christensen thanked the search committee for its efforts. Kelli Klebe, associate vice chancellor for research and faculty affairs, chaired the eight-member committee. Other members were: Samantha Adrian, instructor, Biology Department; Chris Bell, associate professor, Communication Department; Dana Herrera-Garcia, administrative assistant, Inclusion and Academic Engagement Office; Jazmin Munoz, student; Lori Notestine, instructor, College of Education; Jesse Perez, LGBT Resource Center program director, Multicultural Office for Student Access, Inclusiveness and Community; Jevita Rogers, senior executive director, Office of Student Financial Aid and Employment.
Related Posts:
Associate vice chancellor finalists announced