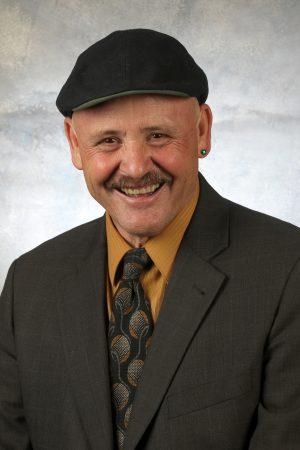 Kee Warner, associate vice chancellor for inclusion and academic engagement, Academic Affairs, will return to the faculty for the fall 2017 semester.
Warner announced his decision March 2. He will return to teaching and research as a professor in the Sociology Department with shared duties in the School of Public Affairs.
"Dr. Warner has provided excellent leadership in the areas of diversity and inclusion for many years," Terry Schwartz, interim provost, Academic Affairs, said. "I am pleased he will continue to contribute to campus in the role of a professor with an active teaching and research agenda."
A search limited to campus applicants will begin later this spring with the goal of having a replacement by July 1, Schwartz said.
"It has been great to collaborate with faculty, staff, students and leadership across campus on these important issues," Warner said. "We have made great progress toward bringing diversity and inclusion into the center of what we do at UCCS. I know this work will continue in our next stage of development and I look forward to contributing as a professor."
Warner became associate vice chancellor for diversity and inclusiveness in 2007 when he led the development of the first campus diversity strategic plan. Academic engagement was added to his title in 2014 as he accepted responsibility for integrating internationalization and diversity, the development of pipeline programs aimed at diversifying campus and academic offerings, and community outreach.
Since joining UCCS in 1993, Warner served as assistant professor, associate professor, professor and chair in the Sociology Department as well as co-director of the Center for Community Development and Design and interim director of the Office of Institutional Research. In 2001, he was a Fulbright Fellow at a university in Chile. Before pursuing graduate studies in sociology, he served as a Denver neighborhood planner and community organizer.
He holds a bachelor's degree from Haverford College, Haverford, Pennsylvania; master's degrees from CU Denver and the University of California, Santa Barbara, and Ph.D. from UCSB.