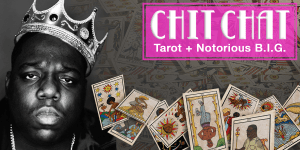 The UCCS Galleries of Contemporary Art will begin its sixth season of ChitChat at 7 p.m. Thursday, March 9 at the downtown GOCA121 gallery located in the Plaza of the Rockies, 121 S. Tejon St.
ChitChat is a series of mash-up talks on contemporary culture and DIY topics. Each event features two speakers, hands-on and participatory learning, and lively conversations.
Reservations are requested, along with suggested donation of $10 for advance registration, $15 on the day of the event. Advance reservations are strongly recommended for all talks in the series. Events frequently sell out and seating is first-come, first-seated. Tickets to ChitChat include snacks and beverages and are available on the GOCA website: http://www.uccs.edu/goca/EVENTS.html
ChitChat 2017 Line-Up
Tarot + Notorious B.I.G. | Thursday, March 9 , 7 p.m. (doors open 6:30 p.m.)
Andye Murphy, the Rock'n Roll Shaman, will chat about tarot.  Michael Sawyer, political philosopher and assistant professor at Colorado College, will talk about The Notorious B.I.G.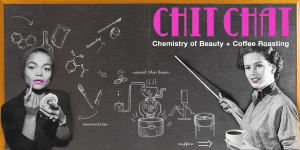 Chemistry of Beauty + Coffee Roasting | Thursday, March 23, 7 p.m. (doors open 6:30 p.m.)
Amanda Bowman, a chemistry professor at Colorado College, will talk about the chemistry of beauty. Kelly Bubach of Urban Steam Coffee Bar will chat about coffee roasting.
Absinthe + Transhumanism | Thursday, June 8, 7 p.m. (doors open 6:30 p.m.)
Stephen Winchell, craft cocktail connoisseur and executive bartender at The Warehouse Restaurant, will talk about Absinthe. Michaela Steen, UCCS director of the Visual Resource Center, will chat about Transhumanism.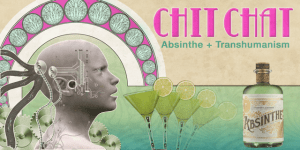 GOCA is a regional hub of contemporary art, culture, and conversation. By featuring world-class artists, hosting artist and expert talks, and offering meaningful events, GOCA engages UCCS students, faculty, staff and Pikes Peak region community members in contemporary culture and life. GOCA is a contemporary arts organization with two galleries, one founded on the UCCS campus in 1981 and a satellite downtown location opened in 2010 in the Plaza of the Rockies building.