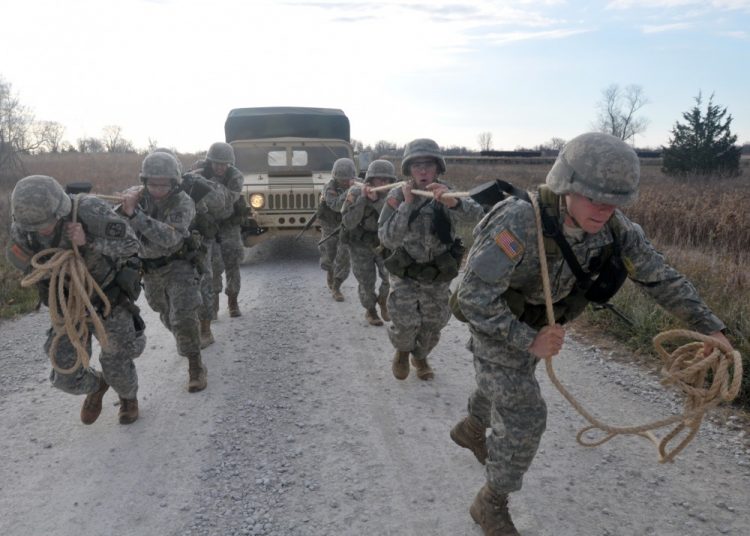 An 11-member team of UCCS students who are also ROTC cadets finished fourth of fourteen teams competing in the 2017 Regional Ranger Challenge Competition Oct. 19-21 at the Army National Guard Training Center at Camp Williams, Utah.
Cadet teams competed for 14 hours and covered more than 22 miles while competing in tasks including rifle marksmanship, navigation, combat casualty care, radio communications and a functional fitness test, according to John D. Ring, professor, Military Science Department.
In addition to UCCS, teams represented Brigham Young University, Colorado State University, Fort Collins, Colorado State University, Pueblo, Southern Utah University, CU Boulder, University of Wyoming, University of Utah, Utah Valley University and Weber State University.
The Ranger Challenge is an annual competition within the United States Army Cadet Command.