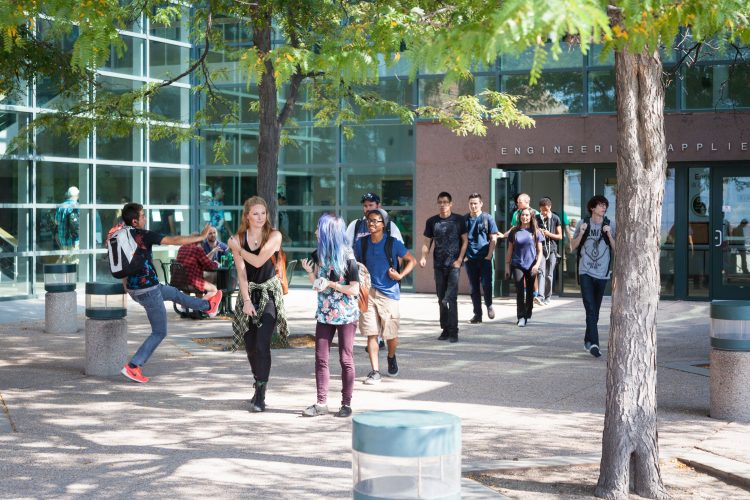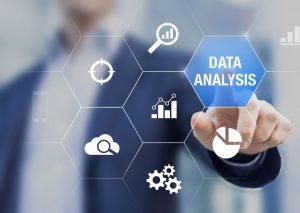 The UCCS College of Engineering and Applied Science began a bachelor's degree program in data analytics this fall.
The Bachelor of Science in Data Analytics and Systems Engineering is a multidisciplinary degree program focused on learning algorithms and analytics designed to synthesize answers from "big data" sets, as well as applying mathematical methods and models to data challenges in a variety of industries. Graduates of the program will likely work in telecommunications, entertainment, healthcare, shipping, electronics, or manufacturing – any industry that requires continuous improvement in quality and productivity, according to Chris Nelson, assistant dean, College of Engineering and Applied Science.
The CU Board of Regents approved the program, the 46th bachelor's degree offered at UCCS, in March. Students have the option of completing the program as a Bachelor of Innovation degree.
"We listened to our industry partners and constructed a degree program based on their feedback," Nelson said. "We designed an undergraduate degree to satisfy the current and future demands for knowledge and skills in industries driven by data – telecommunications, health care, and e-commerce just to name a few. Our faculty really stepped up and built a quality program."
Data analytics is the study of "big data," pieces of digital information gathered every day including customer behavior, queueing data, manufacturing statistics, sales, and online activities. By gathering and analyzing digital data, businesses and industries are able make agile business decisions. Adding systems engineering to the degree allows graduates to utilize a structured development process that proceeds from concept to production, operation, monitoring, and adjustment to make businesses and industry more efficient and responsive to change.
Data Analytics and Systems Engineering majors will study mathematics, statistics, computer science, operations research, industrial and systems engineering, ethics and operations management. Students will employ techniques such as data visualization, data mining, and predictive analysis to help aid decision-making. Data analytics and systems engineering focuses on the design, improvement and installation of integrated systems of people, materials, data, information, equipment and energy.
About a dozen students make up the initial class. For more information, visit https://uccs.edu/dase.
— Sue McClernan, College of Engineering