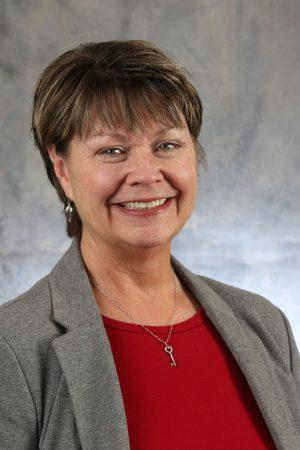 A memorial service for Sharon Marston, branch coordinator and executive assistant to assistant and associate deans, Colorado Springs Branch, CU School of Medicine, is scheduled for 10 a.m. July 25 at the Southeast Christian Church sister campus, the Solomon Foundation, 16965 Pine Lane, Parker. The service will be in the Colorado Room.
Marston died June 28 following an extended illness. She joined the School of Medicine in 2008 and in 2014, she joined the Colorado Springs Branch. The branch is located in the UCCS Lane Center for Academic Health Sciences.
Erik Wallace, associate dean, Colorado Springs Branch, CU School of Medicine, said:
"I offer my condolences to the friends and family of Sharon Marston. Sharon was a passionate and dedicated part of the team in Colorado Springs, and she played a critical role is establishing and nurturing relationships with community, clinical partners, and students. She will always be considered the 'mom' of the CSB by the local leadership team and the students."
An effort to establish the Sharon Marston Memorial Scholarship is underway. Organizers hope to raise $10,000 for a scholarship to a Colorado Springs Branch student during the 2018-19 academic year who exemplifies Marston's leadership, work ethic, teamwork, compassion, and dedication to medical student education.
To contribute, visit the Sharon Marston Memorial Fund page.