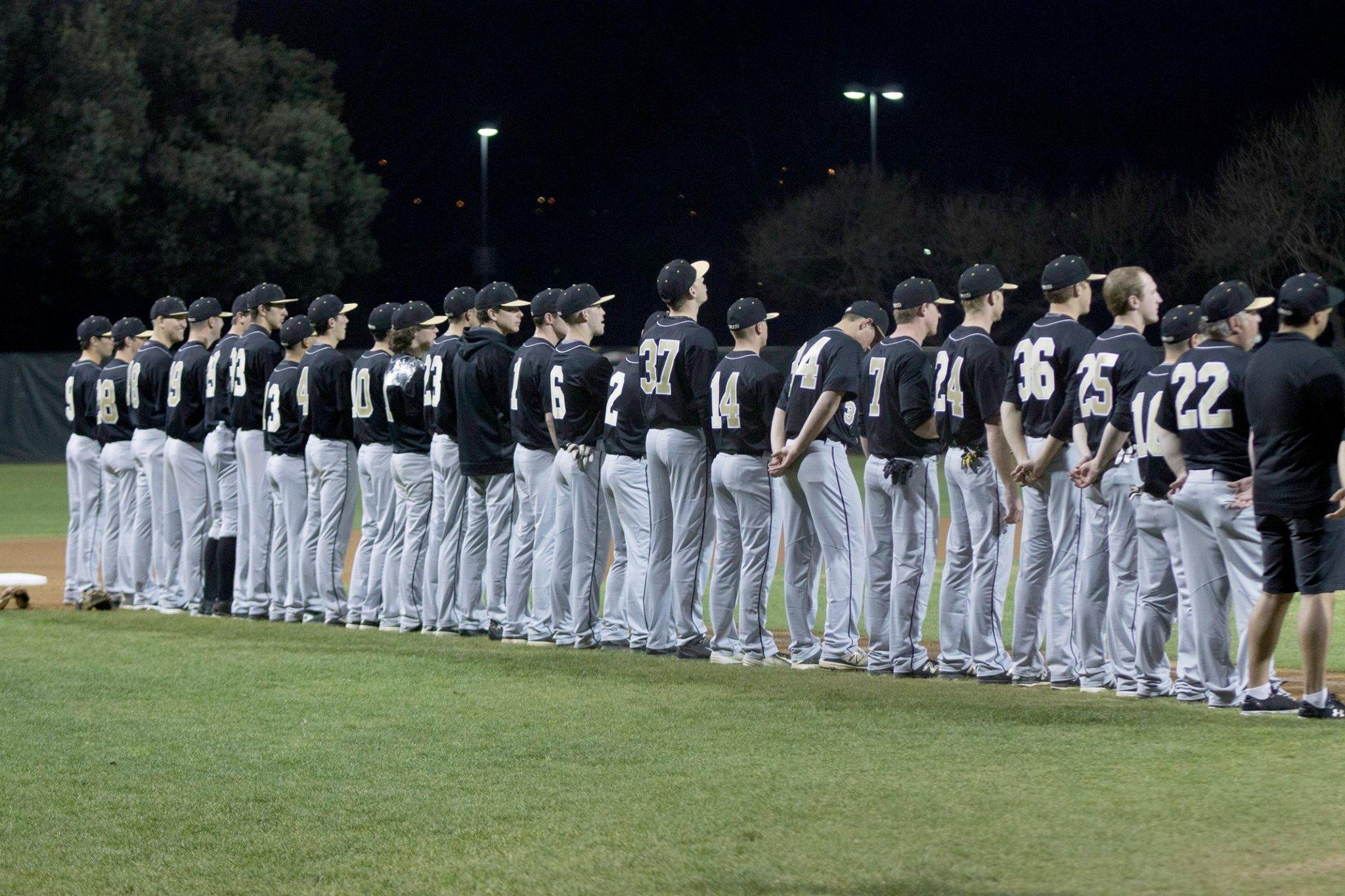 The UCCS baseball team used late-game heroics to earn a 4-3 upset win against sixth-ranked California Polytechnic University, Pomona,  in the first game in program history late Feb. 2 in Pomona, California.
Redshirt freshman John Mallon hit a three-run home run over the left field fence in the top of the ninth inning, and sophomore Joe Slocum retired the Broncos in order in the bottom of the ninth to secure the victory for the save.
UCCS Head Coach Dave Hajek, a 1988 Cal Poly Pomona graduate, and UCCS Athletic Director Nate Gibson, participated in first pitch ceremonies before the game to celebrate the inaugural season. A roster with a large number of southern California student-athletes contributed to a strong UCCS crowd in the first game.
Efrain Medina recorded the first hit and run in program history in the fourth inning, and Matt Bone recorded the first RBI to score Medina and tie the game. Starting pitcher Colin Cicere recorded the first strikeout in the third inning. Daniel Silva earned the first pitching win.
UCCS and Cal Poly were tied through the top of the seventh, when the Broncos took the 3-1 lead with a two-run home run in the bottom half of the inning.
Brant Chapin opened the ninth with a single, and his brother, Bryan, used another single to put two runners on base with no outs. Colin Ludwig advanced the Chapins to second and third with a sacrifice bunt to set up Mallon's home run with one out. The Mountain Lion defense retired the Broncos in order in the bottom of the ninth to secure the first win in program history.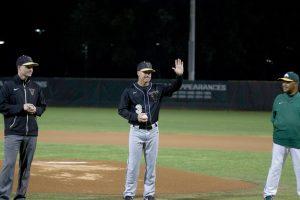 "I don't think we could have drawn it up any better than that," Hajek said after the game.
UCCS and Cal Poly Pomona will play a doubleheader Feb. 3 at 3 p.m., MST. The Mountain Lions will wrap up the first road trip in program history with a single game Feb. 4 against Hope International at 11 a.m., MST.
The Mountain Lions' home opener is Feb. 17.
Read more about the game here.