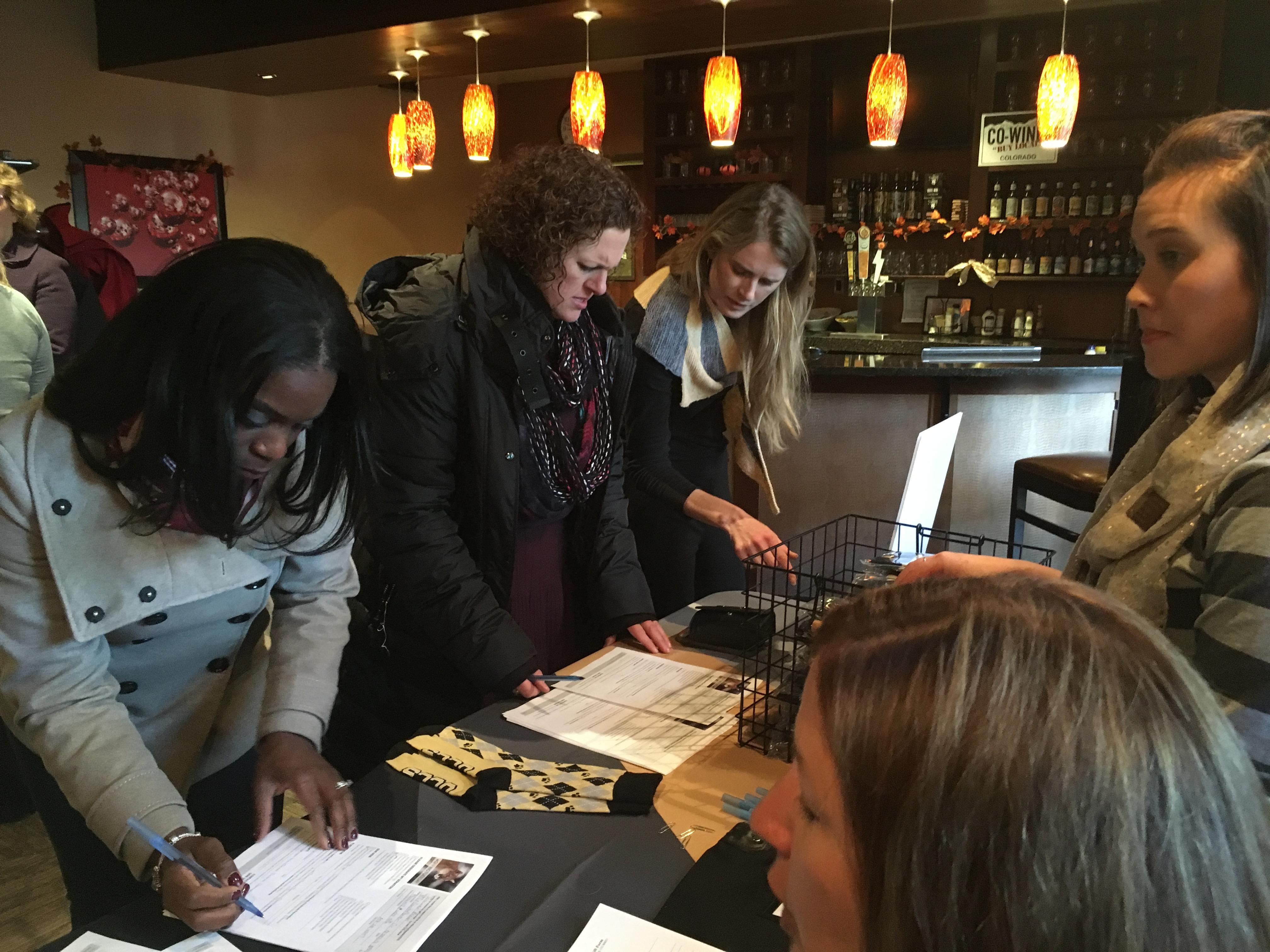 More than 650 gifts from UCCS students, faculty, staff and alumni raised about $35,000 for scholarships and other student needs on Giving Tuesday, Nov. 29.
"We had a really good day," said Jennifer Hane, director, Alumni Relations and the Annual Fund. "We're really pleased with the outcome, and we're so thankful to all the donors who participated."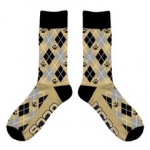 Giving Tuesday reached its goal of 500 donors in a single day, triggering a matching donation from an anonymous donor who pledged $45,000 in support if at least 500 donors contributed any amount to UCCS on Giving Tuesday.
This year's Giving Tuesday faculty and staff breakfast at Clyde's was the biggest yet, Hane said. More than 100 donations at the breakfast brought in more than $12,000.
Also this year,  University Advancement set up tables in the lobbies of Columbine Hall, the Osborne Center for Science and Engineering, the Engineering Building, Dwire Hall, Centennial Hall and University Hall to encourage donations. Those tabling efforts, along with a table in the University Center, generated more than $3,000 in donations from 200 donors.
This year,  the first 500 donors who gave at least $10 received a pair of socks feature the UCCS Mountain Lion pawprint. Socks will be mailed soon to donors, Hane said.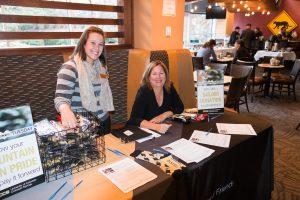 Giving Tuesday donors could direct their gift to one of 13 areas, including the Officer Garrett Swasey Scholarship Fund, or write in where they wish their donation to go. Swasey died Nov. 27, 2015 when responding to a shooting at a Planned Parenthood facility in Colorado Springs. Learn more here.
And as with last year, 13 giant bows were affixed to campus buildings, signifying where private donations have played an important role in funding buildings, spaces and programs.
Giving Tuesday has become a national day of giving that follows the traditional post-Thanksgiving weekend of holiday shopping.