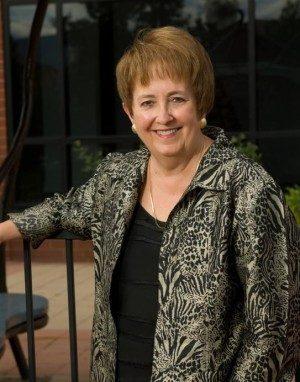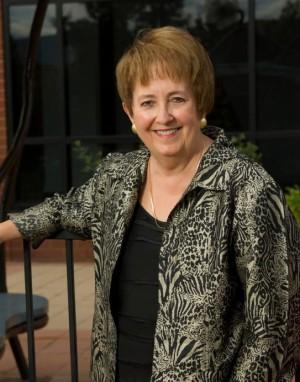 As I prepare for December commencement ceremonies and reflect on the events of the past several weeks, I turn to the words and actions of CU President George Norlin who led CU from 1917 to 1939 for guidance. I am pleased to share those thoughts with you today.
At commencement, a regent recites the Norlin pledge as one of the last actions of the day. In part, the pledge reads:
"Wherever you are at work, there is the university at work. What the university purposes to be, what it must always strive to be, is represented on its seal, which is stamped on your diplomas — a lamp in the hands of youth. If its light shines not in you and from you, how great is its darkness! But if it shines in you today, and in the thousands before you, who can measure its power?"
This year, I want the pledge to be top of mind as we face real and perceived challenges to our university and our core values as members of this campus community.
President Norlin is known for his courage in the face of those who demanded he fire Jewish and Catholic faculty. He spoke passionately about the dangers of anti-Semitism and Nazism and faced down a reportedly KKK-led Colorado General Assembly which retaliated by reducing funding to the university. His actions were more than symbolic. Each member of the campus community felt the sting of the General Assembly's actions. However, because of that stance, the university emerged with a solid ethical and moral base that has sustained it through numerous challenges.
We must remember our predecessors' courage in the face of adversity and remember that CU is not just for some faculty or some students but, in the words of Norlin, "for all who come into and go forth from her halls." Our differences – be they race, gender, religion, gender identity, national origin, or political belief – do not separate us. They enrich us.
While our differences can and do strengthen the campus fabric, they also can be a source of friction. I am saddened by reports at UCCS, and at campuses across the nation, of students being threatened or otherwise not valued because of their race or political belief. I have met with students who have experienced devaluing behaviors to assure them the university supports them. I also have met with students who have been denigrating to others. My message: That's not who we are at UCCS. I will continue to meet with students to work through these conflicts. Meetings are scheduled again for next week.
Every student at UCCS – man, woman, gay, straight, transgender, Muslim, Jew, Christian, immigrant or native-born, Democrat or Republican, young or old – has earned a place on this campus. Each person deserves support and respect.
That's not being "politically correct." Instead, it is recognition that all members of this academic community have a responsibility to protect the university as a forum for the free expression of ideas. It is also a principle that we believe that the fullest exposure to conflicting opinions is the best insurance against error.
These principles are codified in CU Board of Regents policy. However, our actions speak louder than policy.
As individuals, we must embody the values of the university in our personal and professional lives, engaging in civil discourse ourselves and being willing to speak out when we witness actions contrary to our values.
UCCS welcomes students under the Deferred Action for Childhood Arrivals (DACA) and ASSET programs. Some rhetoric of the day can be construed to threaten that welcome. While the university is obligated to follow state and federal laws, I assure you the campus can meet our legal obligations and remain inclusive for all students who are here because they have met their legal obligations and our admissions standards.
We will continue to apply state law permitting resident tuition eligibility for some undocumented students who attended high school in our state. We will be developing new communication vehicles to assist DACA students with both current information including support systems and provide information on status changes if any should occur. It is important to note that there are no status changes at this time. (Please see http://highered.colorado.gov/Finance/Asset/ASSETFAQ_05232013.pdf for details of C.R.S. 23-7-110 which codifies SB 13-033 passed by the Colorado legislature in 2013).
I support the sentiments of concern for students expressed by over 200 faculty and staff members who have encouraged the university to consider sanctuary status for DACA students. While continuing our obligations to uphold state and federal law, I look forward to exploring ways for UCCS to support our DACA students as well as other students who fear a potentially changing landscape.
For our faculty colleagues who have been subjected to harassment for their positions, I have acted with vigor. I have worked with faculty to understand the circumstances surrounding the attacks in all forms including from websites using tabloid-like tactics. I have indicated my support and defense of academic freedom and put in place personal supports for those affected.  We have responded to individuals who have reacted to the unbalanced attacks.  I have posted to my website support for the tenets of academic freedom and explained my processes and positions to a variety of internal and external stakeholders.
When controversial and sensitive issues arise in class, I urge faculty to consider how to encourage a challenging, but also inclusive and respectful, discussion consistent with our academic ideals. Our campus, whether in the classroom or in the residence halls, must be a place where our students, faculty and staff enjoy safety and the freedom to learn and work.
I am grateful to the faculty and staff of this campus who, on a daily basis, support the principles of George Norlin and of CU. You embody the highest qualities of scholarship and inquiry. In particular, I appreciate those who have led recent presentations and discussions on academic freedom. This is not an abstract statement for me. I know many of our students—those who are afraid and those with whom I disagree in their verbal approaches to others.  I care about all of them.  My responsibility and our collective responsibility is to assist students, faculty, and staff to grow through tensions, differences, and the lack of abilities to fully express who we are and our values.  UCCS will work, as CU has over many years, to support our values now and into the future.  Our principles are the foundation of how we address challenging times.
Respectfully,

Pam Shockley-Zalabak, Chancellor