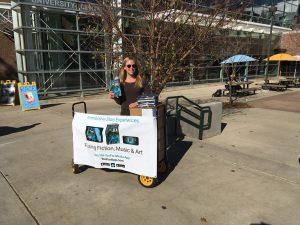 Freedom of speech and unscheduled campus space are different topics that can be easily confused by students and other campus community members, according to campus legal experts.
Tia Luber, assistant university counsel, Office of University Counsel, recently explained UCCS Policy 400-001 which regulates the scheduling and use of university facilities. The policy sets a number of parameters ranging from signage and smoking to sidewalk chalk. It also specifies that use of campus facilities by third parties may only occur when spaces are not being used for university purposes, among other requirements.
While detailed, the policy never identifies what topics can be discussed on campus. Instead, the policy outlines who is responsible for reserving space and when a non-university entity can use campus. The policy was widely discussed this summer when Gallogly Events Center was reserved for a presidential campaign rally and more recently by students who relate the policy to speech.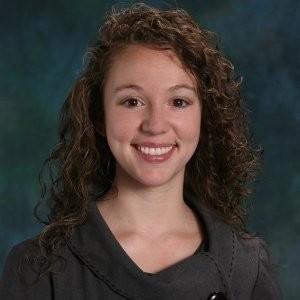 "Clearly, the entire campus is open for expression," Luber said. "Universities are intended to be places where there is a free and open exchange of ideas. UCCS supports that in every way possible. At the same time, the university has to ensure that activities are properly scheduled and procedures properly followed to ensure smooth educational operations for all of its community members."
Most areas of campus, including offices, laboratories, classrooms and residence hall rooms are not conducive to nonscheduled expressive activity, Luber explained. That simply means they are to be used for university teaching and research purposes. UCCS also has extended reasonable time restrictions to most other areas of campus including sidewalks, parking garages and spaces such as the West Lawn or the grove in front of Main Hall. To have an event on the West Lawn requires advance scheduling. It does not matter if the event is political in nature or a Frisbee tournament.
For those who don't schedule in advance, UCCS has a specified unscheduled space – an area near the entrance to the University Center. There, anyone who does not have scheduled space can engage in expressive activity, including hawking apartment leases or soliciting petition signatures.
To assist the campus with its understanding of free speech issues, a series of three presentations are scheduled for this fall. From 2-4 p.m. Nov. 30 in University Center 302, Josh Dunn, associate professor, Political Science Department, will lead "Freedom of Speech and Inquiry on Campus."
From 8 a.m. to 10 a.m. Dec. 12 in University Center 302, Jeff Jeff Scholes, assistant professor, Department of Philosophy, will lead "Not in My House; Outside Speakers on Campus and the Responsibility of the Public University."
Last week, Martin Garnar, dean of the Kraemer Family Library, led a discussion of "trigger warnings" and the issue of balancing safety and free expression in the classroom.