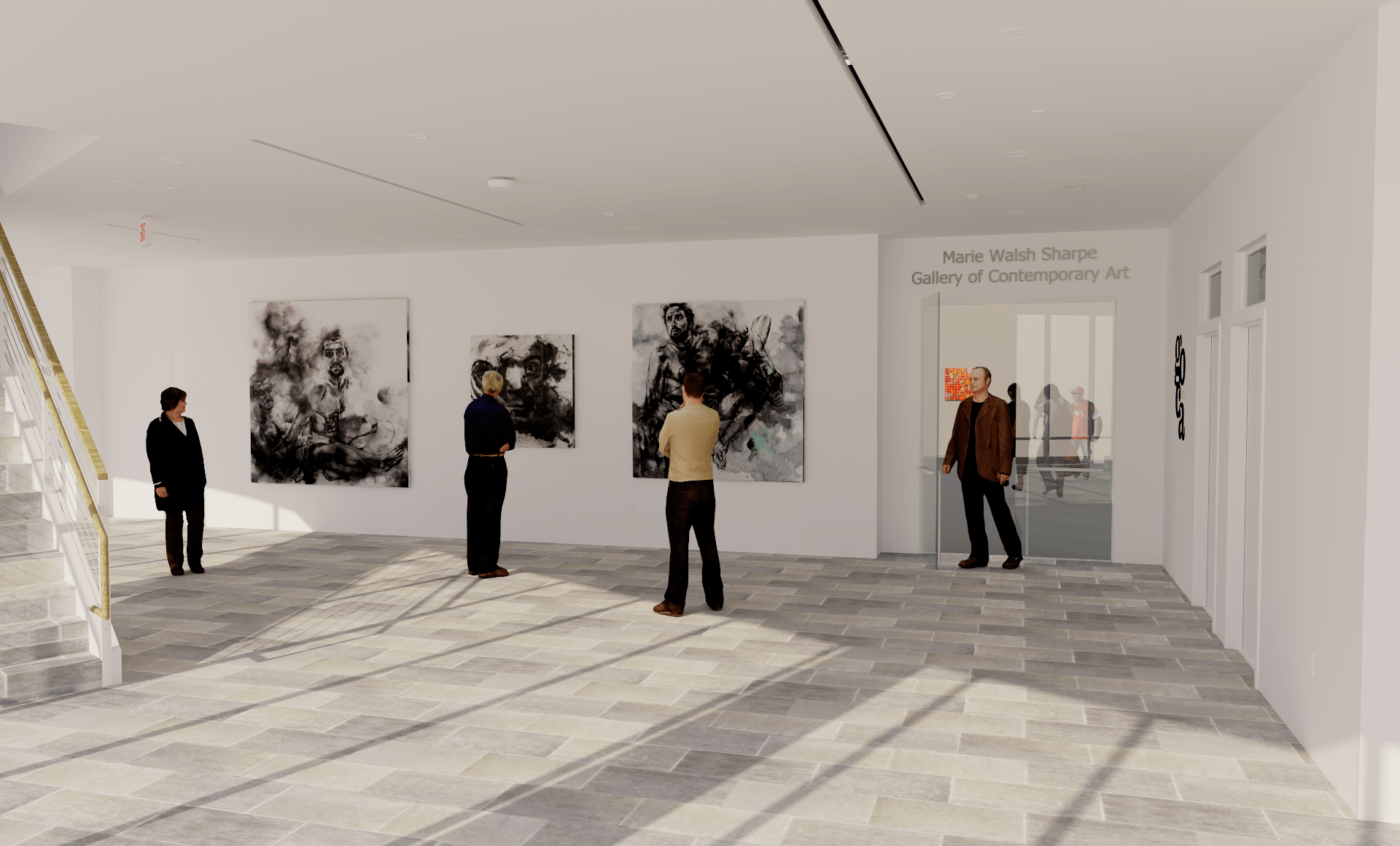 The UCCS Galleries of Contemporary Art (GOCA) will gain an endowment to support arts programming and educational initiatives and name its new space in the Ent Center for the Arts the "Marie Walsh Sharpe Gallery of Contemporary Art" after receiving a gift of $1 million from the Marie Walsh Sharpe Art Foundation.
The endowment will fund in perpetuity the programmatic support of visual arts initiatives, educational programs and artists-in-residence at the galleries. This is the first endowment for the galleries and GOCA's largest gift since a $400,000 gift that opened the gallery in 1981, said GOCA Director Daisy McGowan.
"This gift from the Sharpe Art Foundation is emblematic of the thriving partnership between the university and the community," McGowan said. "Education is at the heart of everything we do at GOCA, and we are honored to continue the work of Marie Walsh Sharpe and this venerable foundation by supporting emerging artists and development of talent in young artists."
Marie Walsh Sharpe, who grew up in Chicago as the youngest child of 14 from Irish immigrant family, was a lifelong patron of the arts and devoted her final years to setting up the foundation with a goal of providing assistance to emerging artists through workshops, seminars, resources and studio space.
"Marie Walsh Sharpe would be proud and honored to have her name associated with GOCA and the new Ent Center for the Arts," said Bill Corrigan, who served as Sharpe's attorney until her death in 1985 and spoke on behalf of the foundation's trustees. "This gift to UCCS will accomplish all that Mrs. Sharpe envisioned through her work with the Sharpe Art Foundation, which was to support artists, art scholars and the residents of Colorado Springs and El Paso County long into the future."
Chancellor Pam Shockley-Zalabak said the gift builds upon the momentum to create a vibrant destination in southern Colorado for the visual arts. The gift from the Sharpe Art Foundation, which was based in Colorado Springs and is scheduled to be dissolved in 2016, supports the new $60 million Ent Center for the Arts, a 92,000-square-foot arts complex anticipated to open on the UCCS campus in 2018. GOCA is one of the many university arts programs slated to move into the iconic arts building.