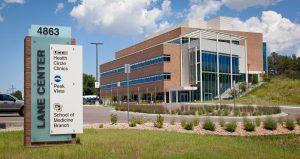 Sleep is more than the thing that happens overnight.
"It's an essential health behavior," said Michele Okun, director, biobehavioral and clinical research, Lane Center for Academic Health Sciences.
The amount and type of sleep a person gets affects his or her resiliency, cognition, mood, attention span, immune system and aging process – among myriad other things. And just one night of shortened or poor-quality sleep can affect someone the next day, Okun said.
Okun will discuss sleep at a free, public presentation, "Sleep as if your health depends on it," 5:30-6:30 p.m. June 30 as part of the UCCS HealthCircle Community Health Education Series. The program will be at the Lane Center for Academic Health Sciences, 4863 N. Nevada Ave., room 120.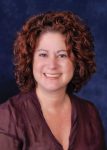 Many people do not get sufficient sleep, or they have poor sleep habits, said Okun, who has been conducting sleep research for 16 years. She is a UCCS Trauma, Health and Hazards Center professor adjoint and also president of the Colorado Sleep Society.
The importance of sleep "cannot be underscored enough."
Okun became interested in sleep research at Stanford University, which she said has one of the best sleep clinics in the world. Awareness of the importance of sleep is growing, she said.
The HealthCircle event is intended for people of all ages who are interested in sleep and health. Okun will discuss what sleep is and how sleep relates to such health issues as obesity, diabetes, morbidity, cancer and cardiovascular health. She also will explore options, techniques and strategies to improve sleep health and habits.
Okun's presentation is part of an ongoing series of community health lectures provided by the UCCS HealthCircle to educate the greater Colorado Springs community on common health issues. Previous lectures dealt with improving nutrition, preventing falls, stress management, ultrasound testing, improving the quality of primary care visits and the importance of posture.
In February 2014, five UCCS clinics joined to become the UCCS HealthCircle. Located in the Lane Center for Academic Health Sciences, the clinics are the UCCS Aging Center, the Peak Nutrition Clinic, the Center for Active Living, a nurse-managed Primary Care Clinic and the Veterans Health and Trauma Clinic. For more information, visit www.uccs.edu/healthcircle.