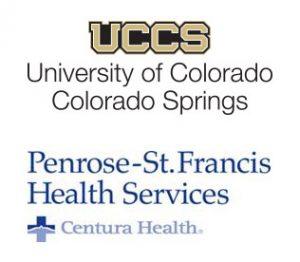 Leaders of UCCS and Penrose-St. Francis Health Services, a part of Centura Health, signed a letter of intent this week to pursue an innovative joint effort to develop a Sports Medicine and Performance Center.
Pam Shockley-Zalabak, chancellor, and Margaret Sabin, president and chief executive officer, Penrose-St. Francis, signed the letter of intent this week. The two organizations will host a celebration on June 30. Planned speakers include Shockley-Zalabak, Sabin, CU Regent Kyle Hybl and Colorado Springs Mayor John Suthers.
"Our mutual goal is to develop nationally recognized programs for the elite athlete, the amateur athlete and individuals who desire to maintain an active and healthy lifestyle," Shockley-Zalabak said. "We intend this center to be a destination for athletes pursuing sport-specific performance enhancement as well as sports medicine at an innovative clinical research and education facility. We believe Penrose-St. Francis brings a commitment of resources and expertise that will make this center a success."
"As we combine social platforms, Penrose-St. Francis and UCCS will bring together visionary approaches to academics, life-enriching experiences, health and wellness, to create a center of sports medicine and performance enhancement that will integrate clinical excellence, cutting-edge research and transformational instruction that will attract people from all over the country," said Sabin.
The UCCS Sports Medicine and Performance Center is an element of the Colorado Springs City for Champions project. Plans call for UCCS to construct a 72,000-square-foot building as part of a Health and Wellness Village concept along North Nevada Avenue on the western edge of the UCCS campus. The university currently operates the 52,000-square-foot Lane Center for Academic Health Sciences as part of the Health and Wellness Village and hopes to eventually construct a six-building complex.
Substantial construction of the Sports Medicine and Performance Center will begin by July 2018 and be completed by December 2019. It will include human performance testing and training, biomechanics, medically-based fitness, athletic training, physical therapy, an orthopedic anchor, sports medicine-focused primary care, continuing education, research, and educational offerings, as well as three interdisciplinary centers of excellence. The center will support the Colorado Springs sports and active lifestyle culture and attract visitors to the area.
Penrose-St. Francis was selected to pursue a formal partnership with UCCS because of the strength of Centura Health, the largest health care system in Colorado.
Penrose-St. Francis has identified a five member team of experienced orthopedic and sports medicine physicians who will work on the project. UCCS has identified seven faculty members who have experience working with elite sports organizations and who will be significantly engaged in developing the center. Other UCCS faculty will also support the center.