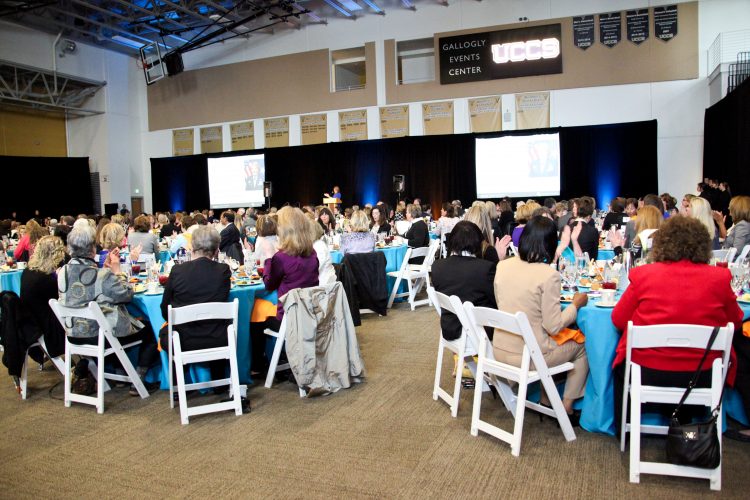 More than 400 people gathered May 15 for the annual KPWE Unstoppable Women's Luncheon to celebrate the achievements of this year's graduates and influential women in the Colorado Springs community.
Lt. Gen. Michelle Johnson, Superintendent of the U.S. Air Force Academy, was honored as the recipient of the 2016 Unstoppable Woman award, which recognizes a local mentor who's provided guidance and leadership to other women.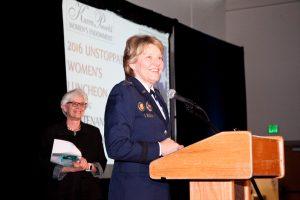 Having a mentor can be key to success in life, Johnson told attendees. It was for her.
"Mentors can make you uncomfortable but they also make you better," Lt. Gen. Johnson said. "They can provide something solid to stand on in the darkness and will also help you learn how to fly."
Johnson learned the roots of hard work on her family farm. She graduated from the Air Force Academy, received an advanced degree from Oxford, earned a Rhodes Scholarship and became an Air Force pilot. Through it all, she discovered she wanted to contribute to the world. This pushed her to seek leadership positions, earn advanced degrees and importantly, never settle for less.
Her philosophy was reflected in a video shown at the luncheon that profiled KPWE scholarship recipients and how they arrived at UCCS to pursue their degrees. KPWE scholarships are awarded to women from backgrounds woven with hardship. Many seek their bachelor's degrees later in life. Some by that time have children, jobs and other responsibilities―making the pursuit of higher education more challenging but rewarding.
"I feel like I started with nothing and KPWE catapulted me to a place where I feel like I'm living my dream," one recipient told attendees.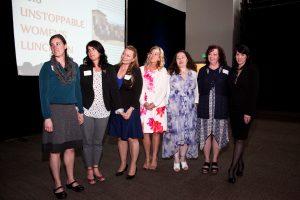 The KPWE program began in 1998 when Karen Possehl, a Denver resident, created a gift that provides more women the opportunity to attend college.
At Tuesday's luncheon, Possehl celebrated the KPWE graduates for achieving something great in the midst of many obstacles. Her continued support for KPWE has ignited the Colorado Springs community. Many prominent women serve as program mentors and stay connected to scholarship recipients during and after their time at UCCS.
Anne Winslow, a prominent community member in Colorado Springs, closed the event with remarks, "Supporting scholarships gives hope to the individual and the community, through this program these women are empowered."
For more information about the KPWE program, contact Susie Sargent, program manager, Development Office, [email protected] or 255-5108.
— Caroline Kelly, Advancement Communication
— Photos courtesy BlueFoxPhotography.com