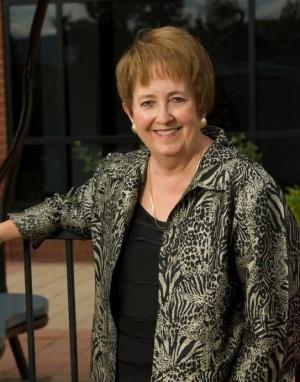 Chancellor Pam Shockley-Zalabak used her April 20 forum to lay out campus highlights, outlining the accomplishments from the past year as framework for what's ahead.
Titled "Year in Review," Shockley-Zalabak focused her comments on events that both took place in the 2015-2016 academic year and will affect 2017 and beyond.
Key points were:
Vacant positions. A search for a vice chancellor for student success is underway with finalists expected to be identified by late May. A provost search also is underway with open meetings scheduled for April 22 and 26 (learn more here).
Student housing. A second phase of Alpine Valley student housing with space for 279 students will open in August.
Faculty and staff. New faculty and university staff positions. Since 2012, more than 63 new staff and 73 new faculty positions were created above replacement hires. Of the faculty positions, 37.8 positions were tenure-track and 35.2 were non-tenure track. Positions were created at rates faster than plans called for because of enrollment gains.
Students. More than 3,000 new students arrived at UCCS last year with a total enrollment of 11,300. UCCS is making good progress toward a goal of 13,000 students by 2020.
Programs. New degree programs in business, education, health sciences and engineering education.
Athletics. Expanded athletic programs in baseball, lacrosse and track and field.
Shockley-Zalabak also focused on the university's budget. Because of strong student enrollment and stronger-than-anticipated funding from the State of Colorado, the campus fiscal condition remains stable.
"We did not take the degree of cuts that had been proposed," Shockley-Zalabak said. "But it's important to remember that our state appropriation is still slightly lower than it was 15 years ago. The best way to describe it is that between 7 and 8 cents of each dollar of our budget comes from the state and the rest comes from tuition and entrepreneurial revenue streams, philanthropy, grants and contracts, and businesses we run. This not what I want but it is extremely real."
A stronger-than-expected budget will allow the campus to extend a 2 percent merit salary increase pool to all faculty and staff members. A change in state law allowed the university to extend raises to classified staff members. Other state agencies will not give employee raises this year.
In the coming year, UCCS will undertake salary studies for faculty and staff as well as look closely at the use of classroom spaces and trends of online course enrollment.
Shockley-Zalabak also reviewed the importance of faculty and staff preparation for a Nov. 14 and 15 visit by the Higher Learning Commission to campus. Data are being gathered now and preparations for the visit will intensify throughout the summer and early fall.
The final forum for the spring semester is scheduled for noon May 9. Planned topics are the campus budget, Higher Learning Commission and Program Prioritization.