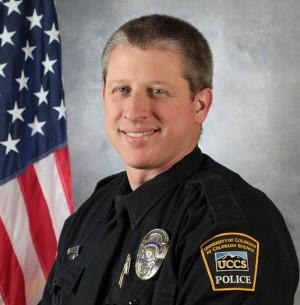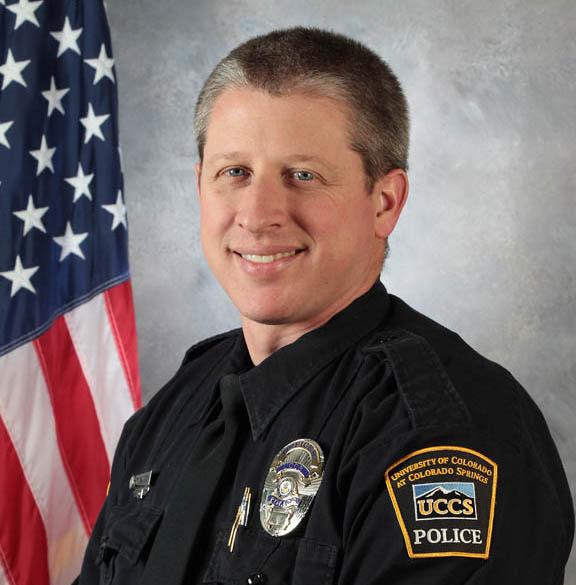 A flag flown over the Colorado Capitol in honor of late UCCS Police Officer Garrett Swasey will fly at UCCS during an April 27 campus ceremony.
Beginning at 1:30 p.m. outside of Main Hall, the UCCS Police Department along with honor guards from Colorado Springs Police Department and El Paso County Sheriff's Office will raise and lower the flag in a brief ceremony. Other campus community members are welcome to attend the ceremony, according to Brian McPike, chief, Department of Public Safety.
"We welcome the campus to join us in this solemn event," McPike said.
Following the campus ceremony, the flag will be returned to the Colorado State Patrol Academy in Golden where there is a Colorado Law Enforcement Memorial. Swasey's name will be added to the memorial during a May 6 ceremony.
Swasey was killed Nov. 27, 2015 while responding to an active shooter situation at the Planned Parenthood Clinic in Colorado Springs. He died in the line of duty.
Related Posts: