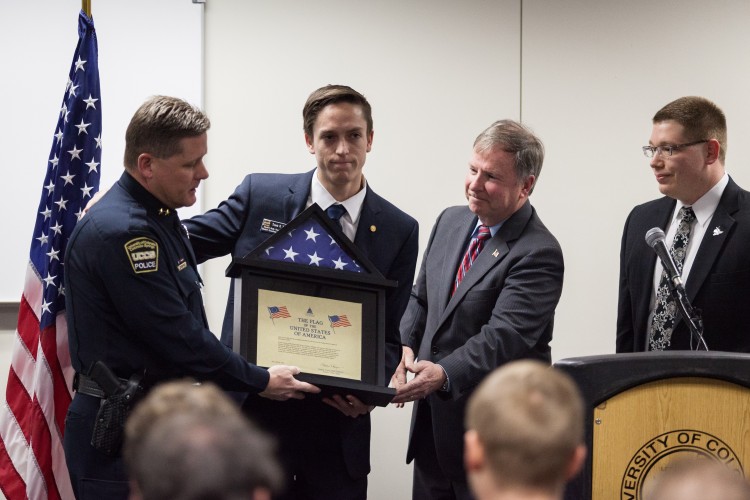 The Department of Public Safety received a flag that flew over the U.S. Capitol in a brief Jan. 29 ceremony.
Rep. Doug Lamborn, R-Colorado Springs, presented the flag to Brian McPike, chief, UCCS Police Department, in honor of Officer Garrett Swasey. Lamborn later posed for pictures with members of the Sigma Alpha Epsilon fraternity, whose members organized and attended the ceremony. Aaron Novy, Business 2011, and an SAE member, requested the flag from Lamborn's office.
In his comments, Lamborn called Swasey "honorable and heroic" and said he was pleased to present the flag to the department in his honor.
McPike said the flag was "extremely meaningful and impactful" for the department. The flag and a certificate will be displayed in the police department's squad room as a reminder of Swasey who died Nov. 27 while responding to a shooting at the Planned Parenthood Clinic in Colorado Springs.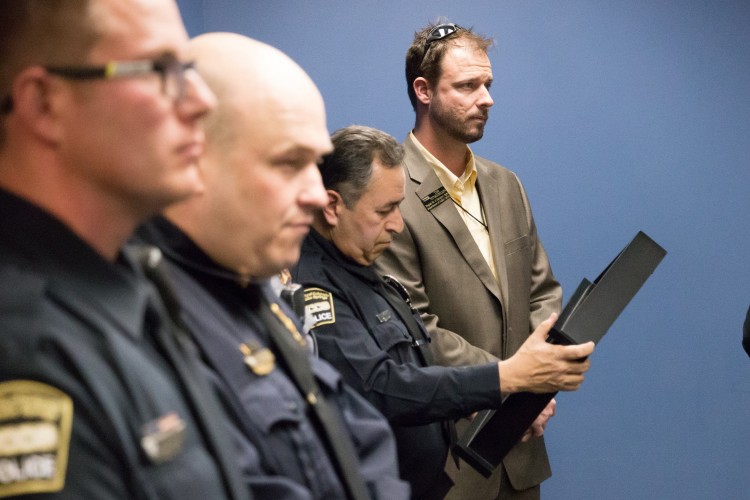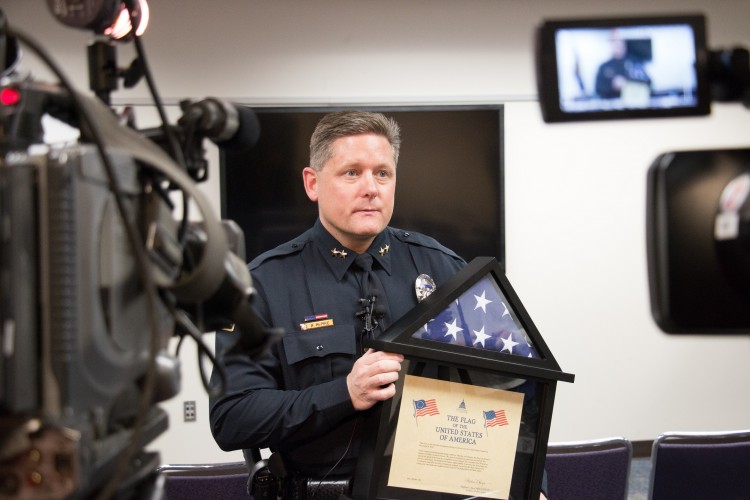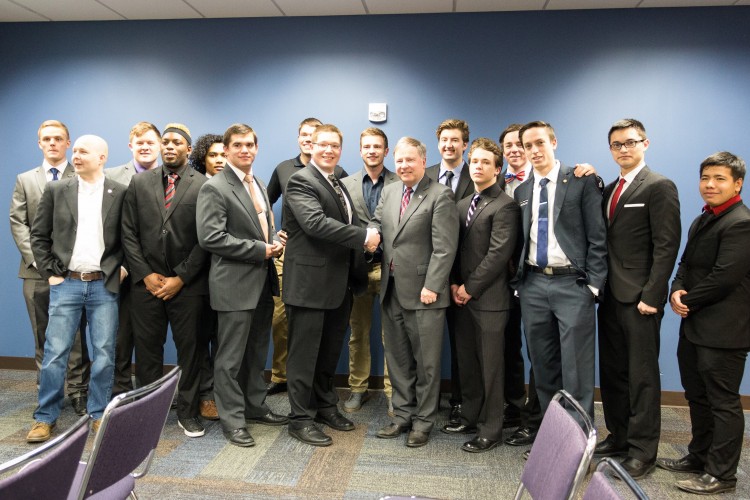 — Photos by Jeffrey M. Foster and Tom Hutton