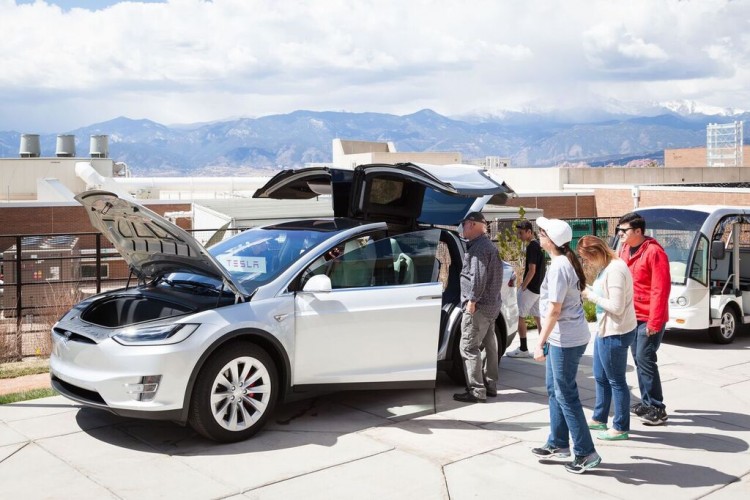 From Teslas to homemade bio-diesel fuel, faculty, staff and students learned about sustainable transportation April 13 during a Sustainnovate event sponsored by the Office of Sustainability.
More than 200 people visited booths and listened to speakers inside Berger Hall and another 200 plus were drawn to the University Center Plaza by two shiny Tesla electric cars, a homemade "Voltswagen" (a Volkswagen Beetle converted to electric power) and a hydrogen-powered Toyota.
"It was super successful," Linda Kogan, director, Office of Sustainability, said. "We were pleased by the turnout, the caliber of the speakers and significant engagement throughout the event."
Speakers included Kevin Krizek, professor of Transport in the Programs of Environmental Design and Environment Studies at CU Boulder, Chris Ainscough, senior engineering, National Renewal Energy Laboratories, and Aaron Fodge, sustainable transportation manager, Colorado State University, Fort Collins.
A workshop on sustainable transportation generated many new ideas, Kogan said. But room exists for more. She encouraged those with transportation ideas to send them to [email protected]
— Photos by Jeffrey M Foster