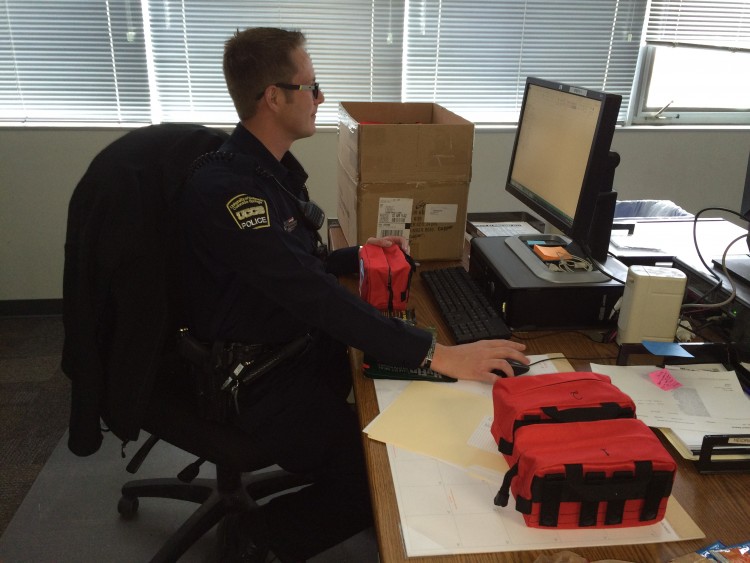 The UCCS Police Department received 21 state-of-the-art medical trauma kits March 31, courtesy of the Police Foundation of Colorado Springs.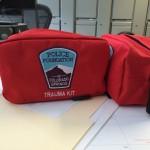 CU Regent Kyle Hybl, who is also chairman of the Police Foundation of Colorado Springs, Colorado Springs Police Chief Pete Carey and Police Foundation Executive Director Nicole Magic-Soto, presented the kits to the UCCS Police Department. The kits include a tourniquet, hemostatic gauze, emergency trauma dressings, a chest seal and a blood-clotting agent.
"These kits give our police officers another essential tool that assists them in the event of a critical incident response, helping protect them, as well as those within our university community," Brian McPike, chief of police, Department of Public Safety, said. "We're very thankful for this extremely generous donation in support of our police personnel."
In addition to UCCS, the Police Foundation of Colorado Springs and Penrose St. Francis Health Services provided kits to the Fountain Police Department, Colorado Springs Police Department patrol officers, sergeants and lieutenants and each Colorado Springs Police Department Academy graduating class, and El Paso County Sheriff deputies.
See the KOAA broadcast of the trauma kit delivery