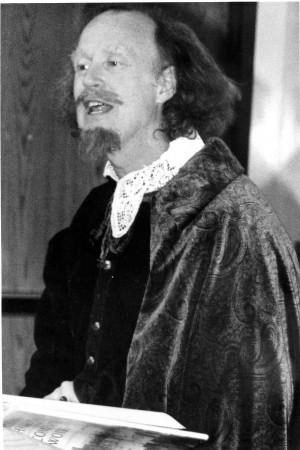 In 1972, Murray Ross directed "Antony and Cleopatra." He was a graduate student at University of California, Berkeley, using young actors in key roles.
"It was pretty much a disaster," he said.
This summer, Ross, artistic director of UCCS's Theatreworks, will stage "Antony and Cleopatra" for the first time since that outing 44 years ago. He's spent the time since then thinking about the play, arguably Shakespeare's greatest love story but also among the most difficult to stage.
"I've never stopped loving the play," Ross said. "Now we have earned a time, a place and an opportunity to do a great play by Shakespeare that isn't a hit play."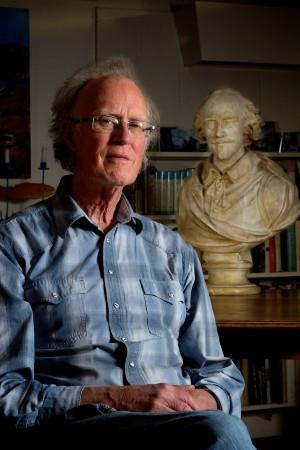 The play will lead off the 2016-17 UCCS Theatreworks season, which Ross and others unveiled March 1 at a kick-off party at the Dusty Loo Bon Vivant Theater on the UCCS campus.
"We are making a strong effort to return to our roots, which are primarily in the classics, in the great works, which we then apply our special Theatreworks mustard to," Ross said. "We do have the privilege of being able to present great works that people can't see everywhere, but can see at Theatreworks."
Ross noted these highlights of the season:
"Antony and Cleopatra" will continue Theatreworks' decades-long "Shakespeare in the Park" tradition, playing July 28-Aug. 20 under a new tent at Rock Ledge Ranch. The production will feature actors from the American Shakespeare Center of Staunton, Virginia.
"Constellations" will make its regional premiere Sept. 8-25. Ross saw the play in London three years ago and thought it was, as he said, "brilliant and moving, so suited for our intimate space." In the play, "an amiable beekeeper falls for a theoretical physicist, and the cosmos spins in nearly every direction," according to Theatreworks.
"The Game of Love and Chance" runs Oct. 20-Nov. 6, "a comically complicated masquerade," according to Theatreworks.
"A Christmas Carol" returns to the Theatreworks stage for the first time in several years, running Dec. 1-24. This time, it's "our inventive new version of the Dickens classic," according to Theatreworks.
"The Hairy Ape," Eugene O'Neill's 1920s play, runs Feb. 9-26.
"Pride and Prejudice," April 20-May 7, will feature a version adapted for Book-It Repertory Theatre of Seattle. This will be Theatreworks' first production of a Jane Austen work.
Theatreworks will bring actress Olympia Dukakis to the stage Sept. 17-21 for a concert reading of Skakespeare's "The Tempest." And the Prologue series, produced by Kevin Landis, assistant professor, Department of Visual and Performing Arts, will return for its seventh year. UCCS's student production this season will be "Cabaret," March 16-26.
Theatreworks is offering two changes to tickets this season. A new premium package includes seven shows for the price of five and tickets to "The Tempest." Also new are tiered reservations that feature priority seating depending on the ticket package.
For information: 255-3232 or theatreworksCS.org.