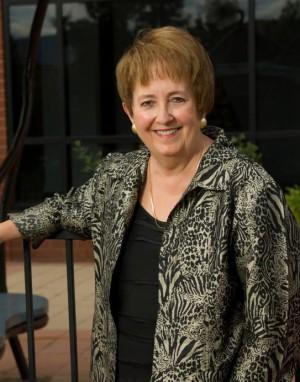 The Boettcher Foundation announced UCCS Chancellor Pam Shockley Zalabak as a new member of the foundation's board of trustees March 2.
She joins nine other community leaders in supporting and guiding the foundation in its mission of investing in the promise of Colorado and the potential of Coloradans. Tony Frank, president, Colorado State University, was also announced as a new trustee.
"In addition to their experience and insight into the state's higher-education landscape, Pam and Tony bring a wealth of knowledge and dedication to improving our communities," said Theodore F. Schlegel, chairman of the Boettcher Foundation Board of Trustees. "We are honored that they are bringing their talent and passion to the Boettcher Foundation, and we are especially pleased that they represent distinct areas of the state and can bring a unique perspective to the table."
As UCCS chancellor, Shockley-Zalabak continues to teach and research. She is the author of nine books and more than 100 articles and productions focusing on organizational communication. Her most recent book, "Fundamentals of Organizational Communication," was published in 2015.
"The Boettcher family made an indelible mark on Colorado, and I'm pleased to help continue their legacy," Shockley-Zalabak said. "I'm looking forward to engaging with the foundation, its staff and its community as we continue to propel Colorado forward."
Born in Texas and raised in Oklahoma, Shockley-Zalabak earned bachelor's and master's degrees in communication from Oklahoma State University. She earned a Ph.D. in Organizational Communication from CU Boulder.
She is the recipient of several awards, including the Chancellor's Award for Distinguished Faculty, the Colorado Springs Chamber of Commerce ATHENA Women in Business Award, the 2005 Student Choice for Instructor of the Year, the 2008 Colorado Springs Business Journal Women of Influence Award, the 2013 Pikes Peak Range Riders Silver Spur Award, the S. Jerrard Smith award for contributions to the community, and the American Red Cross Humanitarian of the Year Award.
For more information about the Boettcher Foundation, visit http://boettcherfoundation.org/