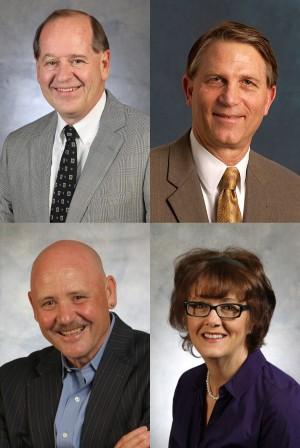 Four UCCS leaders will present at the February Chancellor's Community Forum scheduled for noon Feb. 15 in University Center 302.
Planned speakers and topics are:
Martin Wood, senior vice chancellor, University Advancement, Cybersecurity
Charles Sweet, vice chancellor, Strategic Initiatives, Colorado Springs City for Champions
Kee Warner, associate vice chancellor for inclusion and academic engagement, Academic Affairs, Diversity
Susan Szpyrka, senior vice chancellor, Administration and Finance, Student Financial Aid
Faculty and staff are encouraged to attend forums to learn about campus activities and to ask questions of general interest. Forum summaries are published in Communique.
Related Posts: