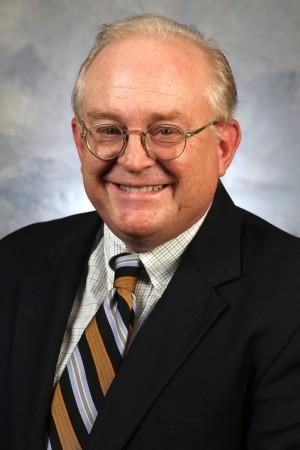 Robert "Rex" Welshon, senior associate dean, College of Letters, Arts and Sciences, will return to full-time teaching and research in the Philosophy Department this summer.
Effective July 1, Welshon will be a professor in the Department of Philosophy. He served 14 years as associate dean and worked directly with three UCCS deans. Prior to serving as associate dean, he was associate professor in the Department of Philosophy.
"It is an honor to have served the college in an administrative role," Welshon said. "I have enjoyed working with the faculty in all of the departments represented by the College of Letters, Arts and Sciences."
Welshon said he looked forward to doing more research and writing and rejoining his colleagues in the Philosophy Department where he will serve as chair for the 2016-17 academic year. He joined UCCS as an assistant professor in 1993, was named associate professor in 2000 and professor in 2010. His teaching areas include philosophy of mind, philosophy of neuroscience, epistemology, logic, pragmatism, philosophy of language and philosophy of nature.
"Throughout his tenure, Rex's positive impact was felt by our students, our chairs, our faculty, our staff, and our university through his competence, compassion, thoughtful decisions and his deep commitment to the College," Peter Braza, dean, College of Letters, Arts and Science, said in an email. "I will miss Rex in his senior associate dean role, but I am happy that he will find a deep satisfaction in his writings and in teaching our students."
Braza plans to conduct an internal search for Welshon's replacement.