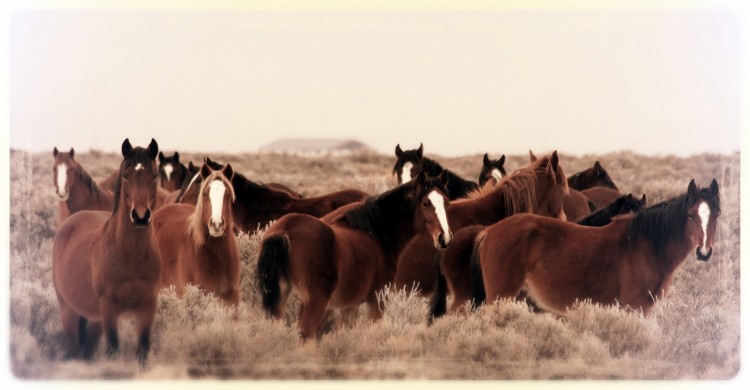 A new effort to remember former UCCS instructor Margaret "Marge" Mistry is underway.
Andrea Herrera, professor, Women's and Ethnic Studies Program, in coordination with the Office of the Chancellor, is leading a campaign to raise funds to print, frame and display equestrian photographs to honor Mistry, a former senior instructor in the Department of Languages and Cultures.
Mistry died following a September 2013 car accident south of Colorado Springs on Highway 115. She taught Spanish at UCCS beginning in 1991 after a long career with Colorado Springs School District 11. She co-founded UCCS Radio as an online radio station in 2003 and founded a UCCS chapter of Sigma Delta Pi, Spanish National Honorary Society.
Mistry loved animals, according to Herrera, and would have enjoyed the images of wild horses donated by Eileen Skahill, lecturer, Department of Sociology.
Donations will support the printing, framing and display of Skahill's photos in the lobby of Dwire Hall as well as the creation of a plaque in Mistry's memory. A $500 goal has been set.
Donations can be made at https://giving.cu.edu/fund/uccs-fund-excellence. For more information, or to donate in person or by mail, contact Matthew Hudson, associate director, Office of Development, 255-5120, or [email protected].
Related Post: