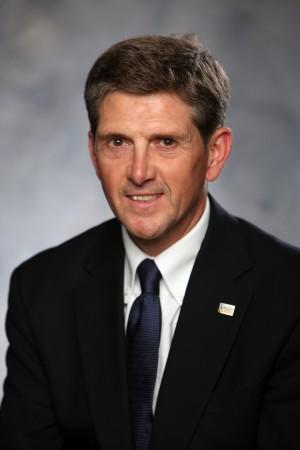 Homer Wesley, vice chancellor, Student Success and Enrollment Management, will accept a position at Pikes Peak Community College during the spring semester.
Wesley and Chancellor Pam Shockley-Zalabak announced Wesley's decision Jan. 25. He has served as vice chancellor since 2010.
"Dr. Wesley is a valued colleague who has greatly contributed to the growth of UCCS, both in the recruitment and retention of students and in the development of programs to help students develop as individuals," Shockley-Zalabak said. "I look forward to continuing to work with him in his new position at Pikes Peak Community College."
Wesley will serve as vice president for enrollment management at PPCC and will oversee student recruitment, advising and records departments in addition to serving as a member of the president's cabinet. He has more than 35 years of university student affairs experience. Prior to joining UCCS, he served as vice president at Mississippi University for Women and held student affairs positions at the University of Southern Mississippi and Auburn University.
"I am excited to join the leadership of Pikes Peak Community College while still having the opportunity to work with colleagues at UCCS to help students achieve their dream of a college education," Wesley said. "I am deeply appreciative of the opportunities that the university has provided me."
A date for Wesley's departure has not been set. Further details will be announced after Shockley-Zalabak meets with Wesley and staff in the division, as well as with other campus groups and officials over the next several days.