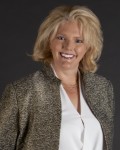 Mary Coussons-Read, provost and executive vice chancellor, Academic Affairs, will become special assistant to Chancellor Pam Shockley-Zalabak and executive advisor to the acting provost effective Feb. 1. Beginning fall 2016, she will continue as special assistant to the chancellor and will also assume faculty duties in the Department of Psychology, where she holds an appointment as professor.
Shockley-Zalabak announced the new assignments Jan. 19 after meeting with Coussons-Read who has been on family medical leave since Oct. 19, 2015.
"I am pleased that Dr. Coussons-Read will be able to work with me on several key projects beginning this spring, including preparation for our Higher Learning Commission accreditation and our research initiative," Shockley-Zalabak said. "I value her contributions to UCCS and respect her need to support her family."
Coussons-Read shared the following statement: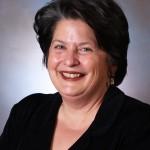 "Serving as provost at UCCS has been wonderful and my hope had been to serve in this post for an extended period of time. Unexpected critical family responsibilities have intervened to make that impossible for me at this time. I expect many of my colleagues can relate to the unpredictability of being part of the 'sandwich generation.' I am grateful to the chancellor for her collaboration and allowing me to work as special assistant, a position that allows me to both meet the needs of my family and meet our shared strategic priorities for research, faculty mentoring and leadership development and new program creation. I look forward to working with Chancellor Shockley-Zalabak and my faculty colleagues to take UCCS to the next level."
Coussons-Read was named provost in Dec. 2012 following a distinguished teaching and research career at the University of Colorado Denver.
Terry Schwartz, associate vice chancellor, Academic Affairs, will continue as acting provost and executive vice chancellor as Shockley-Zalabak receives input from faculty and academic deans about long-term plans for the provost position.