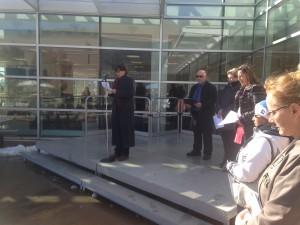 Veteran's Day was noted at UCCS this week with faculty, staff and students participating in a Remembrance Day Roll Call from 10:30 a.m. to 2 p.m. Nov. 11.
The roll call took place on El Pomar Plaza, University Center Plaza and at Berger Hall. In 10-minute shifts, volunteers read the names of more than 6,700 U.S. military personnel killed in since Sept. 11, 2001.
Veteran's Day began as Armistice Day which celebrated that on the eleventh hour of the eleventh day of the eleventh month of 1918, an armistice between the Allied nations and Germany in the First World War was declared. Commemorated as Armistice Day beginning the following year, Nov. 11 became a legal federal holiday in the United States in 1938. In the aftermath of World War II and the Korean War, Armistice Day became Veterans Day, a holiday dedicated to American veterans of all wars.
Related Post
Veteran's Day becomes veterans week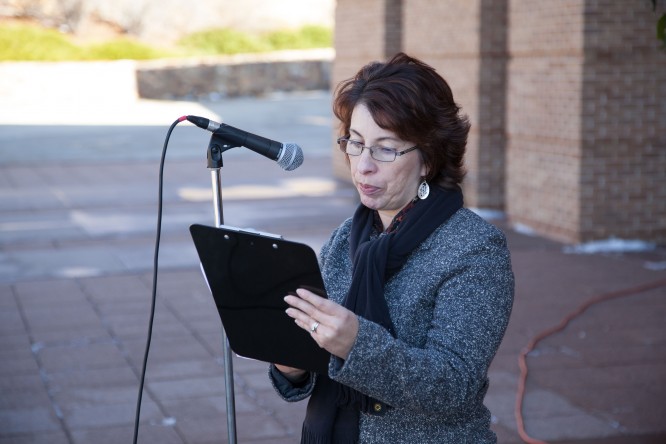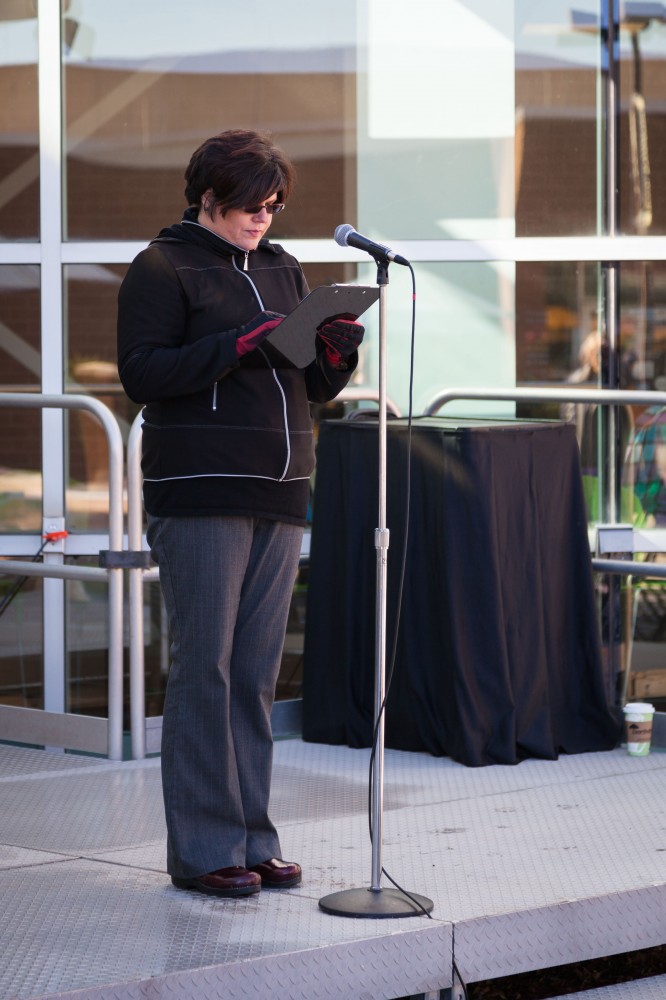 — Photos by Tom Hutton and Jeffrey M Foster