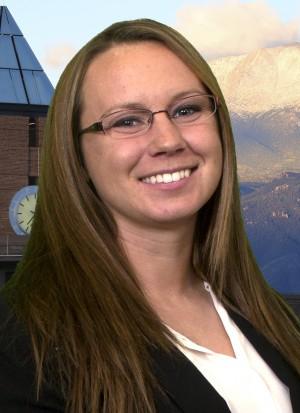 Christine Hatton, a coach with national tournament experience in the National Women's Lacrosse League and who helped secure women's lacrosse as a national championship sport in the NAIA, will be the first head women's lacrosse coach at UCCS.
Hatton spent the last two seasons at Reinhardt University in Waleska, Georgia. UCCS will compete for the first time in spring 2017.
"I'm honored for the opportunity to start the Mountain Lions women's lacrosse program," Hatton said. "I want to thank Chancellor Pam Shockley-Zalabak and Athletic Director Steve Kirkham for trusting me to build this team. UCCS is a great institution in a great city, and I'm excited to begin."
Hatton led Reinhardt to a pair of NWLL tournament appearances in the last two seasons, which served as the national championship tournament for NAIA institutions until this year. She was the NWLL South Region Coach of the Year in 2014 after a runner-up finish in the region. The Eagles finished second in the Appalachian Athletic Conference this spring and were the runner-up in the AAC conference tournament the last two seasons.
Hatton was the first women's lacrosse coach at Midland University in Fremont, Nebraska, for the 2012 and 2013 seasons. She led the team's development and led the Warriors to a winning season by the second year. Hatton was also on the board of directors for the first youth lacrosse program in Nebraska.
"Christine has a passion for the sport and is a great fit for UCCS," Kirkham said. "She has had great success as a collegiate head coach and we're looking forward to seeing her team compete for championships right away."
Related post
Athletics to add baseball, lacrosse, expand track and field