A weeklong campus celebration of military veterans by the Office of Veteran and Military Student Affairs is scheduled Nov. 9-13.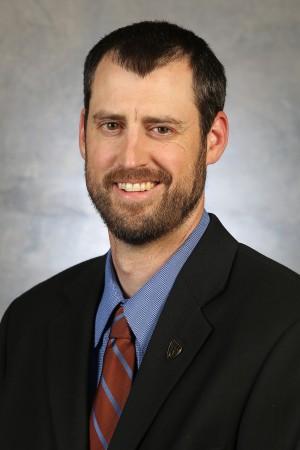 Phillip Morris, director, Office of Veteran and Military Affairs, invited faculty and staff to participate in events that remember and honor the contributions of all military veterans.
Highlighted events include:
Faculty and Staff Veteran Luncheon. From 11:30 a.m. to 1 p.m. Nov. 10 in University Center 116, the Office of Veteran and Military Student affairs will host a luncheon for faculty and staff who are veterans or are military family members. Ed Anderson, executive director of strategic military, science, space and security initiatives, Office of the Chancellor, will provide an update about UCCS support of veterans. To attend, please respond to http://goo.gl/forms/ljxRrpRZRo
Diversity in the Ranks Panel Discussion. Beginning at 5 p.m. Nov. 10 in Berger Hall, a panel of military leaders will discuss the military's role in diversity including the desegregation of the military following WWII and recent decisions about sexual orientation and women in combat positions. Led by Anderson and Morris, the panel will include U.S. Army Lt. Shaye Haver, the first female graduate of U.S. Army Ranger School. Other participants include Heather Kling, program manager, Office of Veteran and Military Student Affairs, and military leaders. The discussion is co-sponsored by the Multicultural Office for Student Access, Inclusiveness, and Community and the Women's and Ethic Studies Program.
Remembrance Day Roll Call. From 10:30 a.m. to 2 p.m. Nov. 11 on El Pomar Center Upper Plaza and the West Lawn, UCCS will participate with more than 100 colleges in an event where the names of more than 6,700 U.S. military personnel killed in since Sept. 11, 2001. Volunteers are needed to read names in 10 minute shifts.
Resource Fair. From 11 a.m. to 2 p.m. Nov. 11 in Berger Hall, there will be a resource fair and lunch for student veterans.
Training and Career Preparation. From 1 p.m. to 3 p.m. Nov. 12, UC 116. The University Counseling Center will provide the V.E.T.S. scenario-based training session. The training is designed to assist faculty and staff recognize and assist veterans with the issues they face when returning to the classroom.
Military Appreciation Tailgate and Basketball Game. A 5 p.m. Nov. 13 pregame celebration is planned at Clydes in the University Center followed by the 7 p.m. season opener women's basketball game in the Gallogly Events Center. UCCS will play Oklahoma Christian University.
For more information or to attend events, contact Justin Parker, student success coordinator, Office of Veteran and Military Student Affairs, 255-3666 or [email protected]. Those interested can also sign up at www.tinyurl.com/veteransweek
Veteran's Day began as Armistice Day which celebrated that on the eleventh hour of the eleventh day of the eleventh month of 1918, an armistice between the Allied nations and Germany in the First World War was declared. Commemorated as Armistice Day beginning the following year, Nov. 11 became a legal federal holiday in the United States in 1938. In the aftermath of World War II and the Korean War, Armistice Day became Veterans Day, a holiday dedicated to American veterans of all wars.