Faculty and staff with questions ranging from university sexual harassment policies to student record privacy are encouraged to attend a first-ever "Coffee with Compliance" information session.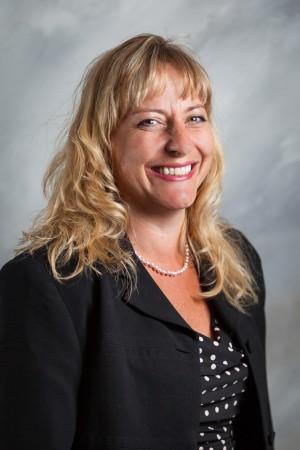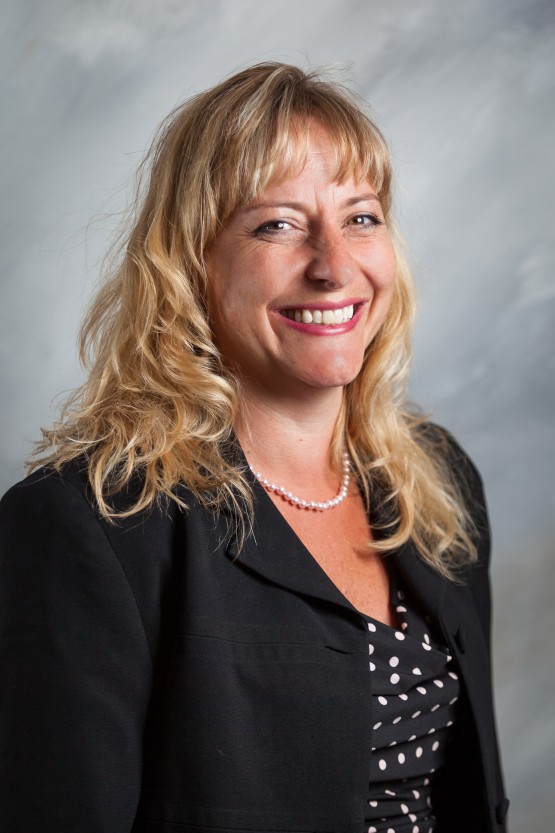 Scheduled for 9 a.m. Nov. 16 in University Center 303, more than a dozen staff members whose jobs involve some sort of enforcement of university, state or federal laws will be on hand to answer questions.
"We've all heard the phrase 'there's no such thing as a dumb question,' " Debi O'Connor, director, Office of Campus Compliance, said. "But we mean it. We want the campus community to meet the compliance liaisons who are here to help and answer compliance-related questions in a relaxed environment."
O'Connor gets that it can be difficult and sometimes overwhelming to keep up with campus, university, state and federal policies. That's why she organized the one-stop-shopping approach to help decipher what can be an alphabet soup of regulations and showcase available resources.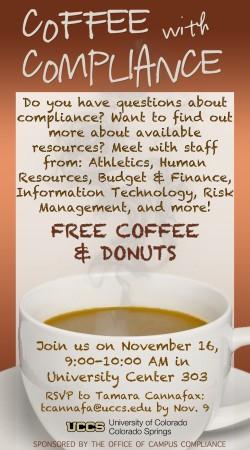 "If you don't know your FERPA from your FAFSA, this is the place to go," O'Connor said.
Anja Wynne, assistant director, Office of Human Resources, will be on hand to answer questions about CU's required annual conflict of interest statement.
"The survey only takes about five minutes to complete," Wynne said. "It's required but why not come and have a doughnut and cup of coffee while you're filling it out?"
Those interested in attending are asked to respond to Tamara Cannafax, support professional, Campus Compliance, tcannafa@uccs.edu by Nov. 9.
Offices that will be represented at the Nov. 16 event include:
Athletics
Dean of Students
Human Resources
Kraemer Family Library
Disability Services
Student Financial Services
Institutional Equity
Housing and Residential Life
Registrar
Legal Counsel
Facilities Services
Information Technology
Resource Management