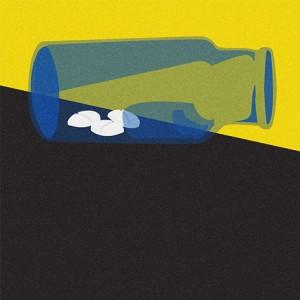 Theatreworks will open "Ghosts," a play that shocked audiences when it debuted in the late 19th century, Oct. 22.
Performances of Henrik Ibsen's classic thriller, one that critics view as "one of the tightest and most harrowing dramas ever written" will begin with discounted show previews on Oct. 22 and 23 with an official opening on Oct. 24. Performances will continue through Nov. 8.
Preview and group tickets are $26; individual tickets are $36. Tickets for those less than 18 years old are $18. Children less than 5 years old are not admitted. Reservations are recommended. For tickets, visit http://theatreworkscs.org or call 255-3232. Performances are 7:30 p.m. Thursday through Saturday and 4 p.m. on Sunday. Matinees scheduled for Oct. 31 and Nov. 7 begin at 2 p.m.
When the play premiered in 1882, it produced a great howl of outrage from contemporary audiences and critics. In "Ghosts," Ibsen dared to make explicit the presence of venereal disease in middle class society, something which was well known but never spoken of in respectable homes or theater.
The play focuses on a son who comes home from Paris as a new orphanage is about to be dedicated as a memorial to his father. His mother couldn't be happier until she discovers her family is haunted by the dead spirits of the past. The Theatreworks production will be a new streamlined version of the play adapted by Murray Ross, artistic director.
"Ghosts" is part of Theatreworks' 40th anniversary season and features Sharon Andrews, one of the company's founding members. Now a professor of theater at Wake Forest University, she will perform as Helen Alving, a woman struggling to break out of a frozen past into a new life in rural Norway. She is joined by Dan Mason, last seen in the critically acclaimed production of Ibsen's "Wild Duck," together with local actors Tom Paradise, Carmen Vreeman Shedd ('13) and Christian O'Shaughnessey. Russell Parkman designed the set, Amith Chandrashaker designed the lights, Alex Ruhlin provides the sound, and Betty Ross designed the costumes.
— Caitlin Green, Theatreworks