"Beyond the Beyond," a five-person new media exhibit, will open Nov. 6 at GOCA121, the 121 S. Tejon Street gallery location of the Galleries of Contemporary Art.
The exhibit will open with a 5 p.m. public presentation by artists Katie Caron, Carla Gannis, Evan Mann, Barry Whittaker and Sam Sheffield followed by a reception until 9 p.m. The artists meld new media with physical realms through video, sculpture, performance and immersive participatory installation. Boundaries shimmer porously between the digital and material, waking life and dream, rendered and sculpted, and beyond.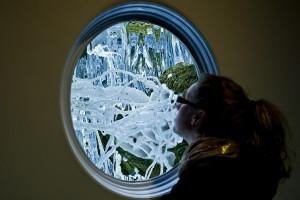 Katie Caron, Lafayette, earned a bachelor's degree from Boston University and received a master's degree in fine arts in ceramics from Cranbrook Academy of Art. Her exhibitions include "Overthrown: Clay Without Limits" at the Denver Art Museum, "Breakdown" at Chapman University's Guggenheim Gallery, "Reinventing Beauty" at the Detroit Museum of New Art, and "Elastic Authenticity" at the Morean Art Center, St. Petersburg, Florida. She is presently an assistant professor of fine arts and art education at Rocky Mountain College of Art +Design, Denver, and a resident artist of Redline Art Studios.
Carla Gannis, Brooklyn, New York, earned a bachelor's degree in fine art in painting from the University of North Carolina at Greensboro and a master's in fine art in painting from Boston University. In the late 1990s she began to incorporate digital technologies into her work, and in 2005 she was awarded a New York Foundation for the Arts Grant in Computer Arts. Currently she is a professor and assistant chair of the Department of Digital Arts at Pratt Institute. Since 2003 her work has appeared in 20 solo exhibitions and numerous group exhibitions both nationally and internationally. Her most recent solo exhibitions include "The Garden of Earthly Delights" at The Hudson River Museum, Yonkers, New York, and at Kasia Kay Art Projects in Chicago. In 2013 she collaborated with poet Justin Petropoulos on a transmedia book, installation and net art project "<legend>   </legend> " published by Jaded Ibis Press, Seattle, and exhibited at Transfer Gallery, Brooklyn, New York. Her forthcoming shows include the group exhibition "Porn to Pizza – Domestic Clichés" at DAM Gallery, Berlin, and solo exhibitions at EBK Gallery in Hartford, Connecticut, and Transfer Gallery, Brooklyn, New York.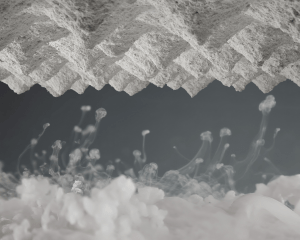 Evan Mann, Denver, earned a bachelor's of fine arts from Colorado State University and a master's fo fine art from Rhode Island School of Design. His work has been exhibited at the Rhode Island School of Design Museum, the Holter Museum of Art, Helena, Montana, the Allentown Art Museum, Urban Institute of Contemporary Arts, Grand Rapids, Michigan., The Wassaic (New York)Project , and Central Connecticut State University. His work in included in the collections of the Holter Musuem of Art, Rhode Island School of Design Museum and the private collection of Paula and Leonard Granoff. He is a current Redline artist resident and the recipient of the grand jury award for best experimental short at the 2014 Slamdance Film Festival. Mann runs commercial video production company: Otherworldly Productions. His depictions traverse drawing, sculpture and video, installation.
Sam Sheffield, Baltimore, is an artist, game maker, teacher and tinkerer. He collaborates with Barry Whittaker under the name SaBa. Together they create highly interactive games and other participatory projects. SaBa has exhibited collaborative projects at the Takedao Tunnel Art Event and the Headspace Art and Music Festival in Osaka, Japan. As a solo artist, Sheffield produced works that have been shown at numerous art events and fairs. He has also been commissioned to create projects for the Maryland Science Center.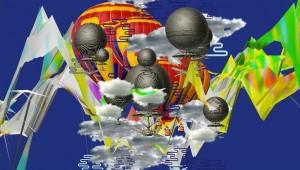 Barry Whittaker, Toledo, earned a bachelor's of fine arts from the University of Texas, Austin, and a master's of fine arts from the University of Colorado, Boulder. He is a multi media artist, designer, and musician who investigates the absurdities and misunderstandings of daily life. Currently an assistant professor of new media design practices at the University of Toledo, he has taught in the U.S., France and Japan. He has also exhibited artwork internationally, frequently collaborating with Sam Sheffield, under the name SaBa, and with Michael Bernhardt, under the name Barchael.
GOCA is a regional hub of contemporary art, culture and conversation. By featuring world-class artists, hosting artist and expert talks, and offering meaningful events, GOCA engages UCCS students, faculty, staff and Pikes Peak Region community members in contemporary culture and life. GOCA is a contemporary arts organization with two galleries, one founded on the UCCS campus in 1981 and a satellite downtown location that opened in 2010 in the Plaza of the Rockies building.