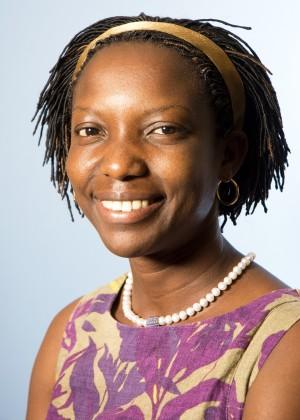 Agnes Igoye, a senior Ugandan immigration officer and a leader in the fight against human trafficking, will speak at 2 p.m. Sept. 28 in University Center 116.
In her first visit to UCCS, Igoye will share information about her efforts to prevent human trafficking and the need for additional work. Her speech, "Fighting Human Trafficking and Building Hope in Uganda" is free and open to the campus community, according to Kee Warner, associate vice chancellor for inclusion and academic engagement, Academic Affairs.
Igoye is the founder of numerous organizations designed to improve the lives of women and children worldwide. Her projects include "Huts for Peace," which constructs shelters for women whose homes were destroyed in war-torn communities and "Coming Home" a rehabilitation center that provides assistance to orphan children, some of whom were abducted and trafficked. She has trained thousands of law enforcement officers worldwide on migration and human rights issues.
Igoye met with UCCS students visiting Uganda in January. Her visit to UCCS is made possible by the Global Livingston Institute. The institute is named after Johnston R. Livingston, a visionary entrepreneur and philanthropist from Colorado. GLI exists to cultivate a more global understanding of poverty and its impact on fostering more healthy communities.
For more information about the presentation, contact Warner, [email protected] or 255-3203.