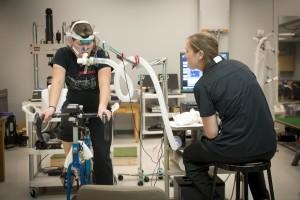 UCCS will offer a new bachelor's degree in exercise science following Sept. 11 approval by the University of Colorado Board of Regents.
Meeting at UCCS, the Regents approved a proposal by UCCS leaders to offer a Bachelor of Science in Exercise Science. The degree will blend education in basic and applied science for students seeking careers in sport science and medicine and highlights university relationships with local sport organizations and health care providers.
The Board of Regents was scheduled to hear an initial proposal about the new degree. However, a majority opted to move forward after hearing a presentation by Jacqueline Berning, chair, Department of Health Sciences, Helen and Arthur E. Johnson Beth-El College of Nursing, and Andrew Subudhi, chair, Department of Biology, College of Letters, Arts and Sciences.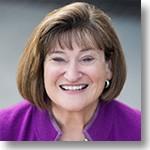 "The addition of a bachelor's in exercise science leverages the university's existing efforts and resources," Berning said. "It provides a uniquely positioned and strong option in southern Colorado for undergraduate students seeking future employment in the allied health professional field."
UCCS will be the only CU campus to offer an exercise science bachelor's degree. Courses for the UCCS degree will be offered by faculty at the Helen and Arthur E. Johnson Beth-El College of Nursing and Health Sciences and the College of Letters, Arts and Sciences. Nancy Smith, dean, Beth-El College of Nursing and Health Sciences, and Peter Braza, dean, College of Letters, Arts and Sciences, supported the degree and its interdisciplinary course offerings.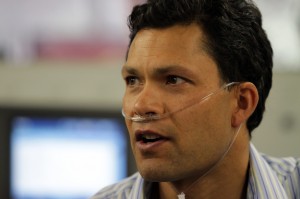 Exercise science is the study of movement and associated functional responses and adaptations. The field requires knowledge of human anatomy, chemistry, biology, physiology, biomechanics, exercise prescription, psychology and nutrition. Those who earn degrees in exercise science often work within the field of sports medicine and may pursue advanced degrees in areas such as exercise physiologist, medical doctor, physician assistant or physical therapist.
Workforce demand for students with degrees in exercise science is strong. The Bureau of Labor Statistics projects a 19 percent growth for exercise physiologists between 2012 and 2022. A survey of UCCS students also indicated strong interest in the program.
The new degree will complement current UCCS relationships with organizations such as various sport national governing bodies, Paralympics and the Wounded Warrior program. UCCS is building a sports medicine and performance center as part of the Colorado Springs City for Champions project.
"Students will gain unique experiences by working and learning in applied settings,"
said. "UCCS is the only institution in the country that can offer such affiliations. We have an excellent opportunity to develop a world renowned program that no other institution can replicate."
Enrollment in the program will begin for the Fall 2016 Semester. Students with questions should contact Jackie Berning, (719) 255-3078 or [email protected], or Andy Subudhi, (719) 255-3938 or [email protected].