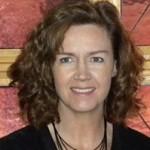 Heather Albanesi, associate professor and chair, Department of Sociology, was recently elected president of the Western Social Science Association. She will serve as president until April 2016 and previously served as president-elect of the organization.
Her election was announced at the group's annual meeting in Portland, Oregon.
WSSA was founded in 1958 with a mission to foster professional study, advance research and promote the teaching of social science. Its 850 members hail from throughout the western United States, Canada and Mexico.
Albanesi currently teaches both graduate and undergraduate courses in social theory, sexuality, gender, class stratification, religion, disability and culture. Her research interests include include heterosexuality, gender, education, disability, and religion.