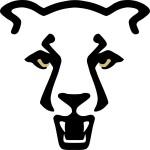 The UCCS men's and women's basketball teams will begin the 2015-16 seasons with more than $60,000 in additional scholarship funding with the successful completion of the 500 for $50K Challenge.
UCCS received $14,340 from 563 gifts to gain the $50,000 in scholarship funding from an anonymous donor for a campaign total of $64,340.
"The UCCS community thrives and comes together when we face a challenge, and the 500 for 50K challenge was no different," Chancellor Pam Shockley-Zalabak said. "I am so grateful for everyone who participated."
The donor initiated the challenge near the end of the historic 2014-15 basketball seasons and would donate $50,000 for men's and women's basketball scholarships if 500 other people would also donate any amount to the same cause. The deadline to meet the 500 donations was May 8.
The Mountain Lion men won the first RMAC Tournament championship in program history and advanced to the NCAA Division II Second Round. UCCS was ranked as high as No. 2 in the national polls and set the program record with 27 victories.
"The UCCS family stepped up to meet the 500 for 50K challenge," Jeff Culver, head men's basketball coach, Athletic Department, said. "We are thankful for the support of our athletes, and we will need to continue building on this effort every year to develop our program into a national power."
The UCCS women advanced to the NCAA Division II Sweet 16 in the program's first national postseason appearance. The Mountain Lions broke program records in wins, points and rebounds, and led the RMAC in six statistical categories.
"We are so appreciative for the support of the UCCS community," Shawn Nelson, head women's basketball coach, Athletic Department, said. "With the additional scholarship money, we are able to recruit talented student-athletes who will help our program compete annually at the national level."