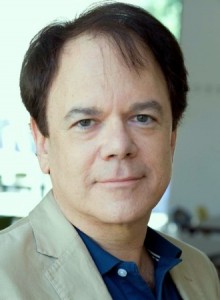 Robert Dassanowsky, professor, Department of Visual and Performing Arts and Department of Languages and Cultures, will deliver the Seventh Annual Botstiber Lecture May 29 at the Austrian Embassy in Washington, D.C..
Dassanowsky will deliver "Ars Gratia Austriae: The Remarkable 1936 Vienna-Hollywood Deal to Save Independent Austrian Film and its Threat to Nazi German Anschluss."
He will discuss the current debate regarding the nature of Hollywood's pre-war relationship with Nazi Germany, and present aspects of his research on cinema under "Austrofascism" (1933-38) and its American reception. According to Dassanowsky, Vienna's authoritarian government sought to strengthen its independent film production, which included German exile and Central European Jewish talent, and free itself from growing Nazi infiltration and control. It turned to Hollywood. What resulted was a groundbreaking plan in which MGM, Twentieth Century Fox and other studios would offer support and utilize Austria as the site for a roster of actual Viennese-Hollywood co-productions. What resulted is an intrigue-filled historical episode on national survival and the desire to control the power of cinema.
The Embassy's Lecture Series is a major forum for Austrian-American affairs sponsored by the Botstiber Institute for Austrian American Studies and the Botstiber Foundation. http://botstiber.org/