The Belgian Malinois on the West Lawn March 31 were a long way from the famous Westminster Dog Show.
The animals were demonstrating the responsibilities of the Colorado Springs Police Department K-9 Unit. Their campus visit was sponsored by the Criminal Justice Society, a student organization within the School of Public Affairs.
Members of the CSPD K-9 Unit showcased equipment and tactics, answered audience questions and demonstrated the power and ability of their four-legged partners.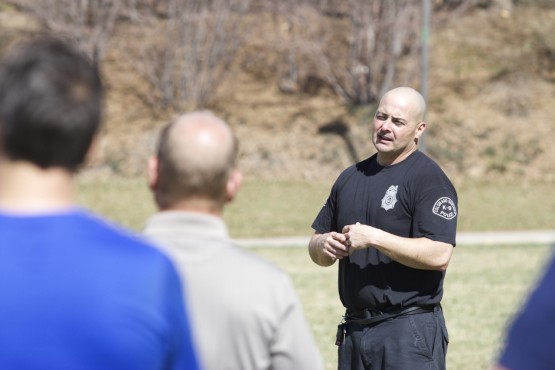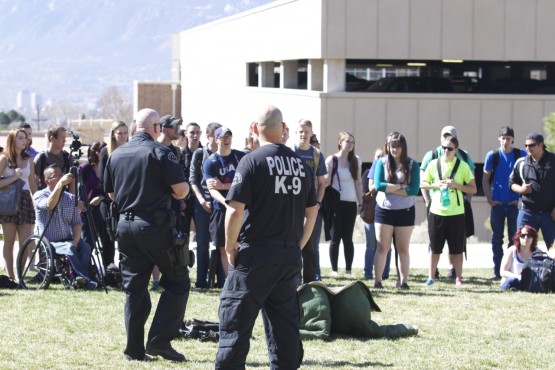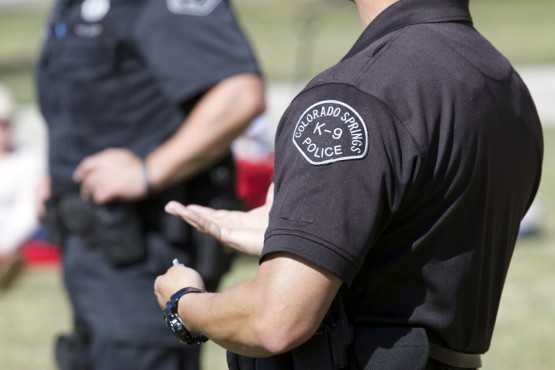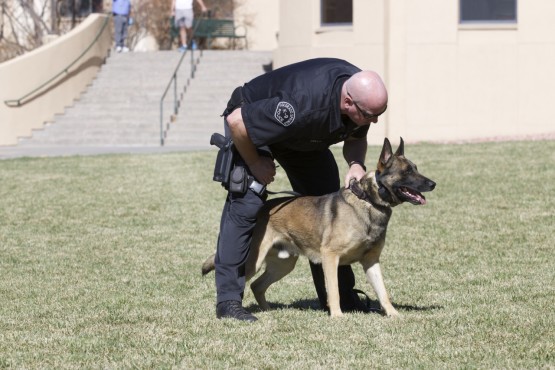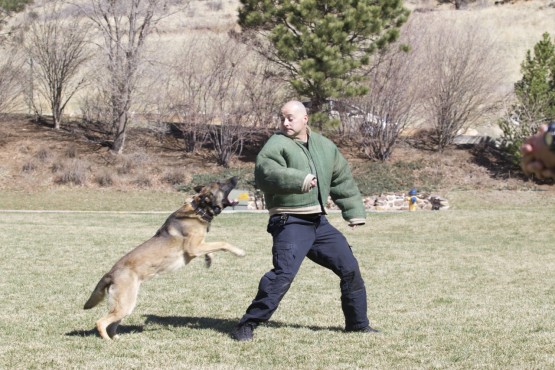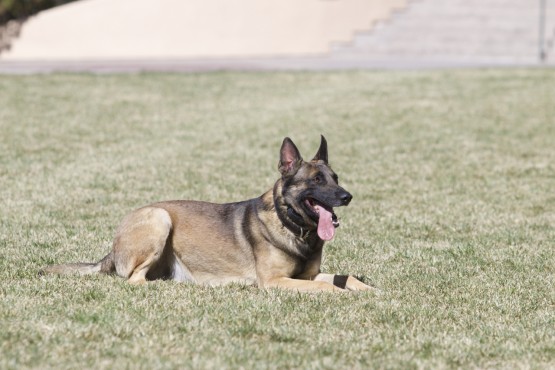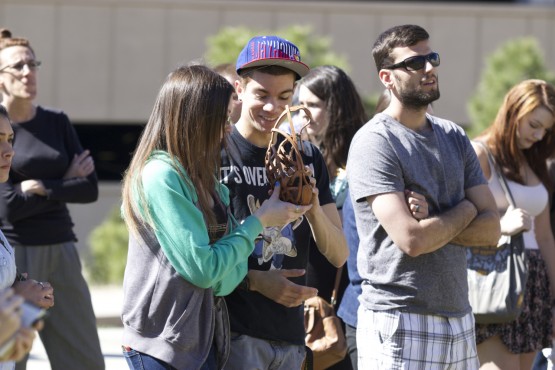 — Photos by Philip Denman