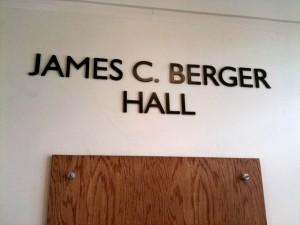 The University Center Ballroom will be named in honor of a longtime behind-the-scenes UCCS benefactor in Sept. 14 ceremonies.
The ballroom will be named Berger Hall in recognition of James C. Berger, a principal in Col-Terra Investments, Ltd., BVR Investments, and numerous other businesses in Colorado Springs. Berger, a former member of the CU Real Estate Foundation Board, has assisted with several UCCS real estate transactions and plans to establish a student scholarship program for low-income, high-potential students at UCCS.
The 5:30 p.m. dedication event is open to members of the campus community. A private dinner will follow with members of the Berger family and university officials.
"Jim's involvement with the university through his vision, counsel and personal generosity over the span of many years helped form the solid foundation that has enhanced the ability of this campus to progress at an impressive pace," Brian Winkelbauer, vice president, CU Foundation, said.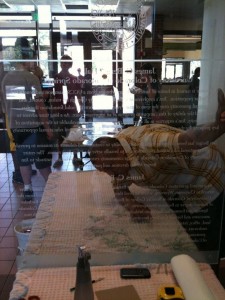 Berger, a 1956 CU-Boulder graduate, together with his associates, provided the land that is now occupied by Alpine Village Apartments.  In addition he has provided counsel to UCCS on numerous real estate acquisitions important to the university's growth, including the purchase of University Hall from Compassion International.  Early in his career he formed Berger & Berger, Inc., a real estate brokerage firm, and later organized, together with two associates, Col-Terra Investments Ltd, a real estate company that developed land, office, retail, multi-family residential and special use properties.  Since that time Berger has been involved in and continues to operate numerous real estate developments throughout the Pikes Peak region.
He served on the CU Real Estate Foundation Board from Oct. 2002 to Sept. 2009 and is a current member of the Chancellor's Roundtable, an advisory board, at UCCS.
Berger Hall was created by the construction of the Gallogly Events Center. The former University Center gymnasium was remodeled to serve as a space for large campus events and conferences.
"What the space has lacked, however, is an appropriate namesake" Chancellor Pam Shockley-Zalabak said. "It is fitting that this space, which is so critical to the mission of our campus, be named in recognition of Jim Berger."
Photography by Tom Hutton